Last month, reports surfaced that the National Collegiate Athletic Association, also known as the NCAA, was attempting to shut down a for-profit company known as FanPay, which announced it was planning to crowdfund pay-for-play for college athletes.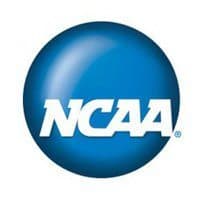 According to Sport's News, on Thursday (November 6th), NCAA officials addressed FanPay in an educational column which was covering crowdfunding. The organization stated that crowdfunding to pay a student-athlete is considered impermissible. Unfortunately, the NCAA also revealed why it might be considered powerless to stop FanPay and similar crowdfunding campaign.
FanPay allows fans, alumni, family and friends to pledge funds to a student-athlete who will receive that money upon graduating from college. Before, backers could sign up for FanPay and pledge "fake funds" to athletes during website's beta launch. This caused backlash from schools because of the use of student-athlete names, images and likenesses.
When asked if a student-athlete is permitted to use his or her name or picture to advertise or promote a for-profit crowdfunding service, the NCAA stated, "No. A student-athlete is not permitted to use his or her name of picture to advertise, recommend or promote directly the sale or use of a commercial product or service of any kind including a crowdfunding entity. A promotion would include a student-athlete's name or picture appearing on a commercial product or service of any kind including a crowdfunding entity."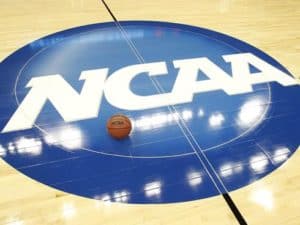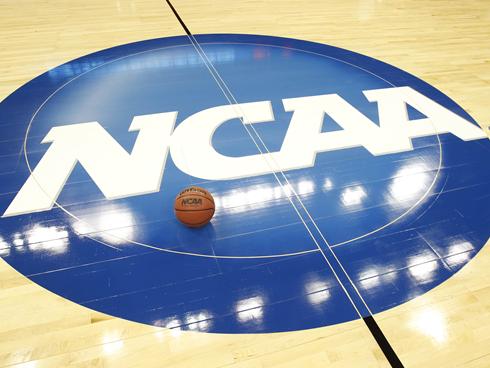 Also answering whether or not a student-athlete would be ineligible for intercollegiate competition if his or her name, picture or likeness appears on a crowdfunding platform, the organization noted,"No, a student-athlete's eligibility would not be impacted until he or she is aware that his or her name or picture appears on a crowdfunding website. Once the student-athlete or institution become aware that the student-athlete's name or picture is being used to promote a crowdfunding entity, the student-athlete (or the institution acting on behalf of the student-athlete) is required to take steps to stop such an activity (e.g. send a cease and desist letter) in order to retain his or her eligibility for intercollegiate athletics.

"If a student-athlete knowingly permits a crowdfunding entity to use his or her name or picture to promote the sale of commercial products or services, the student-athlete shall not be eligible for participation in intercollegiate athletics based on current NCAA legislation."

In regard to if a student-athlete's eligibility is affected if a crowdfunding entity solicits funds during the his or her collegiate enrollment that is earmarked for the them upon graduation, NCAA replied,"Once the student-athlete accepts the promise of play, the student-athlete has jeopardized his or eligibility for intercollegiate athletics, even if the funds will not be disbursed until after completion of his or her intercollegiate athletics participation."

Sponsored