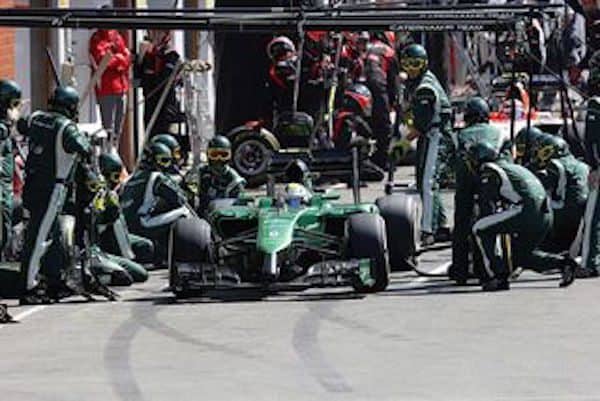 On Friday (November 7th), the Caterham F1 Team announced its crowdfunding campaign on Crowdcube to help finance its return to Formula 1 for the Abu Dhabi race on November 23rd.  The project has already raised £1,068,461 and is hoping to receive £2.3 million by next Friday.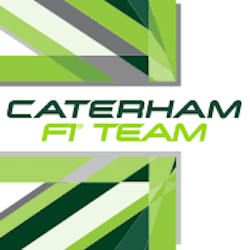 As previously reported, the team is currently undergoing a restructuring process after Caterham Sports Limited went into administration in October. As a result, its cars were not on the grid at the U.S. Grand Prix. It will miss the Brazilian Grand Prix, but, with the campaign's funds, will be back for the season finale in Abu Dhabi.
Unfortunately, not everyone is excited about the Caterham's project. According to Times Colonist, Forumla One's chief executive, Bernie Ecclestone, notably stated he considered the crowdfunding campaign as a "disaster" for the sport's image. During an interview at the Brazilian Grand Prix, Ecclestone revealed, "We don't want begging bowls. If people can't afford to be in Formula One, they have to find something else to do."
When Ecclestone found out about the Caterham team already raising nearly $800,000 in the first 24 hours of the project, he said, "Really? It's up to the fans if that's what they want to do."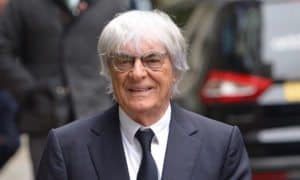 Also sharing that the team doesn't answer to him, Ecclestone explained,"I don't know what they do with their money. I don't spend their money. We just give it to them. They have a contract until 2020. They know exactly what the terms are. So they have to run their business according to their income. If they spend more than they get, not a good way to run a business.
"If I sit in a poker game and I can't afford to be there with the other people, I'll get killed and will have to leave. When I had a race team [Brabham] a few years ago, I used to run the team according to how much money we could spend. And we won the world championship. That's what they don't do. They don't seem to understand that somebody is going to be last."
In regards to Formula One helping Caterham if they can't raise enough funds to race in Abu Dhabi, Ecclestone answered, "No, not at all."
Have a crowdfunding offering you'd like to share? Submit an offering for consideration using our Submit a Tip form and we may share it on our site!