In a recent report China peer to peer (P2P) lending platform Jimubox disclosed it expects to triple its lending business to $1.6 billion in 2015.  The company lent a total of 100 million Yuan ($16.3 million) in 2013 after launching in August.
Former Wall Street banker and CEO of  Jimubox, Dong Jun explained late last year that he envisions "a big thing that could eventually break the monopolies of the state-owned banks… The financial system in China is still problematic," according to a report in the South China Morning Post.
Peer to peer lending has seen stratospheric growth in China. Estimates placed the number of platforms at approximately 800 at the end of 2013.  That number leapt to over 1300 by this past summer.  Many P2P sites have closed though as scandals have caught unwitting investors in the middle of opportunity and an unregulated industry, as bad actors or poorly operated platforms have left some individuals fleeced.
Jimubox sees an opportunity to establish a respected brand that incorporates structured due diligence and embraces the much anticipated industry regulation that is expected soon.
Dong was quoted on the shifting P2P industry;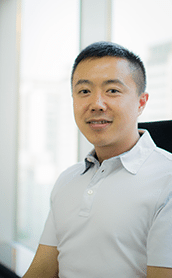 "Although we are an online platform, every project needs to go through a due diligence process that is more or less the same as the practice of traditional financial institutions…Regulating the market is the best thing the government can do to support the P2P lending sector."
This past September Jimubox announced as $37 million Series B funding round led by mobil phone creator Xiaomi leading to industry speculation of a greater mobile tie-up for investors and borrowers.  This funding round pushed Jimubox to $47 million invested since 2013.  Now in a report from Reuters Jimubox is expected to raise "several hundred million dollars" next year.  Jimubox intends on increasing its lending business to 10 billion yuan or approximately $1.6 billion through 2015.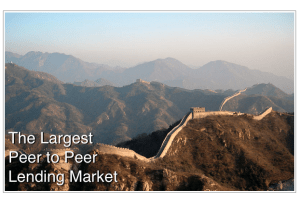 The combination of a trusted platform that incorporates a competitive interest rate for lenders should play well for the young company.  While only operating in 6 provinces today Jimubox expects the additional investment to allow their platform to operate across the entire nation of China. Jimubox founders described their approach; "The ultimate goal is to grow into a company worthy of respect – allowing borrowers with good credit to easily obtain loans, and provide more benefits to wealth managers as well as our partners".  The idea to launch the platform came when Dong, along with his partners, were attending the China Europe International Business School.  At first they were hesitant to launch a P2P platform as there were already many participants in the market and the government was questioning the new form of finance.  Move forward a few months and the decision to jump in seems prescient.
The management team includes Dong, with 5 years of banking experience on Wall Street, COO William Wei with 15 years IT experience, and Denise Peng a "well known" person in China internet circles.  CFO and co-founder Barry Freeman, a graduate of the University of Georgia, who spent 9 years working for US financial institutions plus 4 years providing credit to Chinese SMEs'.
Today the China P2P industry is the largest of its kind in the world. But this is only the beginning and the market is quite large.  Jimubox appears poised to be one of the leaders in the sector.  With an estimated 42 million SMEs in China and only 3% able to get loans – the addressable market for Jimubox is huge.