Today, the second class to go through Boulder's newest accelerator, BOOMTOWN, will take the stage at the Boulder Theater to showcase their products and services to investors, supporters and others.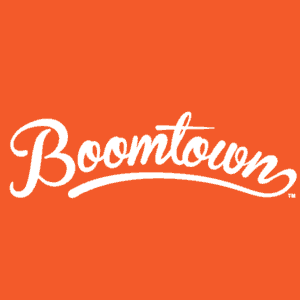 Each of the nine hand-picked startups appearing at the event will unveil their latest breakthroughs in parking occupancy, Internet of Things, cloud-base services, online app-tools, crowdfunding, app development and finance.
BOOMTOWN was launched this year in January by Alex Bogusly, former principal of ad agency Crispin Porter + Bogusky, and three media and tech veterans, Toby Krout, Stephen Groth and Jose Vieitez.
The companies that will be showcased include:
Bitsbox: A Boulder-based company that has developed a new way to teach kids how to program computers by letting them build apps for any device through a website along with a monthly subscription box containing dozens of programming projects to keep kids engaged.
Parkifi: The company developed a way to make parking easier through the development of a parking occupancy platform which provides real-time data to parking lot operators, cities and consumers via mobile applications to show real-time occupancy information to drivers.
Peach: Founded in 2013, the company's platform helps consumers easily find, compare and purchase extended warranty protections at competitive rates and provide claims processing service during the warranty.
Thrivepass: The company has created the world's first Wellness Spending Account. Like a Flexible Spending Account (FSA), it allows companies to easily provide funds for employees' preventive healthcare, and utilize the data to drive down healthcare costs.
Derive– The company developed a way to transform raw sensor data into human language providing a platform for Internet of Things and companies to gain meaningful insights from data generated by connected devices.
Factivate: The company has developed a cloud-based spreadsheet providing real-time data source connectors and quick and easy extensions to help users automate business processes within the spreadsheet environment.
MediaNest: With a team that has over 20 years of accumulated online video experience, the company developed a way for companies to manage, distribute, promote and analyze their online videos campaigns.
Truthly: The company is revolutionizing the way people utilize health by providing the world's largest database of scientific research in a simple, ad-free online tool.
Kickfurther

: The company created the only crowdfunding platform that provides businesses a way to raise capital investment to non-accredited investors while engaging to the interest of their user base.
BOOMTOWN Demo Day is sponsored by Amex OPEN, SoftLayer, Zayo, and Kurtz Fargo LLP. All proceeds from the event will go to Entrepreneurs Foundation of Colorado (EFCO). Boomtown is in the process of selecting its third class of startups that will begin the program March 2nd, 2015.

Sponsored Links by DQ Promote