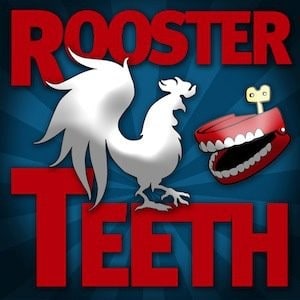 Rooster Teeth, a mini – media empire founded in 2003, has been acquired by Fullscreen; a digital media company that describes itself as the "first media company for the connected generation".
Rooster Teeth, is well known for the highly popular series "Red vs. Blue," "Achievement Hunter," the RT Podcast, and "RWBY". The company has grown dramatically from its early days of voice-over video series using FPS game Halo as the backdrop.
Austin, Texas based Rooster Teeth was the most funded campaign ever on Indiegogo for a period of time earlier in 2014.  Rooster Teeth remains as the most funded film project on Indiegogo and 4th overall for most successfully funded campaign.
Over 37,000 backers came together to fund the Rooster Teeth campaign raising over $2.4 million – on a goal of raising $680,000.  The crowdfunding campaign was another significant indicator of success for the growing franchise. The funds raised will go towards their first feature length film expected to hit screens in March of 2015.  Organizers said of the campaign at the time;
"We have always made the most of our resources and made some of the best quality content to the Internet over the past 11 years. We are going to do this one a bigger scale."
Rooster Teeth acquired by Fullscreen – story on @RT_TheKnow! https://t.co/9XOyvROBsd

— Rooster Teeth (@RoosterTeeth) November 10, 2014

Fullscreen has moved quickly to establish its company as a prescient participant in the shifting landscape of media consumption.  While most traditional media companies have focused on core operations dabbling in digital, Fullscreen is all in on the creation and sharing of video and claim a service that unites "more than 365 massively engaged subscribers".  Fullscreen was founded in 2011 and recently received a significant investment from Otter Media.  The deal with Otter Media was reported to be a controlling stake and valued the young company at an incredible $200 to $300 million.  Otter Media is a joint venture between the Chernin Group and AT&T.  It was reported the JV intends to invest $500 million in streaming video services.
The deal between the two companies was described by Fullscreen founder George Strompolos;
"This is a huge win for Fullscreen and our creators …we are well positioned to redefine youth media in today's digital-first world. We could not ask for a better opportunity."
Fullscreen videos are said to deliver over 4 billion monthly views.  Rooster Teeth will aid in boosting that number as they have over 7.9 million subscribers on YouTube today.
Matt Hullum, Rooster Teeth CEO said of the acquisition;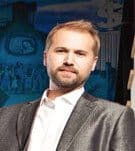 "During the last three years Rooster Teeth has grown at a crazy pace. We've been releasing more videos than at any time in our history. In fact, on a per minute count, we now regularly put out more content every week than we used to in an entire year! Of course quantity is not the most important metric, and of all our accomplishments I'm most proud of the fact that we strive to improve the quality of all our shows every single day."

"All of this growth has been amazing and exhilirating, but it's also made us realize we need more support if we are going to take our company and our community even further. Burnie and I have been searching for a partner that could help Rooster Teeth to develop and grow, while allowing us to remain true to our core ideals and principles."
Strompolos was quoted calling the acquisition a "perfect match".
Have a crowdfunding offering you'd like to share? Submit an offering for consideration using our Submit a Tip form and we may share it on our site!