Seeking to put an end to the devastating progressive disorder of the nervous system, Parkinson's Disease (PD), a group of scientists at the University of Edinburgh developed a new program known as Parkure and has launched an equity crowdfunding campaign on Sharein to raise £150,000 so they may finally find a cure. The research team is offering 11% – 16% in equity to those who help fund the project.

According to its pitch, Parkure has the sole mission of finding a cure for PD. Currently there is no cure for PD, only symptomatic treatments, which do not stop the neurodegeneration (nerve degeneration) process behind the disease. The disease affects 1 in 100 people over the age of 60, but also people as young as 20 or 30, with debilitating symptoms which include tremors, bradykinesia, dementia, anxiety, and depression. The Parkure team noted It costs the UK's public health system between £2bn and £3bn per year and poses a major threat for an ever-aging population where the people over 50 are predicted to be less than1.8 billion.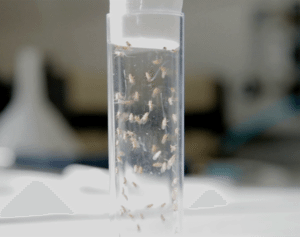 Explaining how their research plan, the team revealed, "Parkure has established and tested a fruit-fly (Drosophila) based PD drug screening assay with highly competitive speed and throughput. The assay is based on genetically engineered fruit flies that develop PD from the human causes. Using these flies we can screen a large number of drug compounds for positive effects on PD. Once we have discovered such compounds using our fruit-fly assay, we will put them through additional tests to make sure that their action is still relevant in mammals.
"We will focus on drug repurposing. This means that we will source our initial compounds among already safety tested compounds, currently marketed for other indications. We will focus on drug repurposing because it shortens the downstream development process and can get the drugs faster to the patients.
"By using the fruit fly based method we can achieve the golden section between speed and throughput. Most importantly though, by using a whole living organism to test drugs, we achieve a cellular and tissue context unachievable by other methods. This means that the drugs we identify are less likely to fail downstream."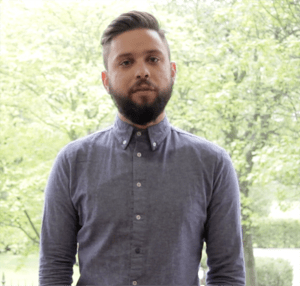 During a recent interview with the Telegraph, 32-year-old research associate, Lysimachos Zografos, stated, "We hope to raise £100,000 to kickstart our search. We've already developed a fast and efficient way of testing compounds by using genetically modified fruit flies. With funding in place, we can begin examining existing drugs, developed for other conditions, to see if they could be useful in the treatment of Parkinson's, a process known as repurposing."

City worker and 29-year-old Dominic Moger, who was diagnosed with the condition three years ago, recalled, "I was terrified when I developed a tremor in my left hand, and I took the diagnosis very badly. I was absolutely petrified at what the future might hold. I have had to adjust to gradually worsening symptom, although thankfully no mental impairment. But the only drugs available are for symptom control, so Parkcure's crowdfunding efforts is very good news. Finding a cure is essential."

Chief executive of Parkinson's UK, Steve Ford, applauded Parkure's crowdfunding efforts and noted, "We're supportive of any efforts to increase the amounts of research for a cure. Parkcure's approach – to crowdfund support for drug testing in fruit flies – is novel and just one of the many avenues that will bring us closer to a cure."

Since its debut on Sharin, Parkure's crowdfunding campaign has already raised £13,000 from 11 backers. It is set to close on February 16, 2015.

______________________________________________________________

Have a crowdfunding offering you'd like to share? Submit an offering for consideration using our Submit a Tip form and we may share it on our site!

Sponsored