Lending Club
, the world's largest online marketplace connecting borrowers and investors, today launched a new "SuperPrime" loan product offering that expands the options available to borrowers with the highest credit quality.


This new product line provides a two-year AA term loan for $10,000 or less (with a $1,000 minimum) with a starting interest rate of 3.99% (4.97% APR (Annual Percentage Rate)) to address market demand for a shorter, smaller size term loan, and a three- or seven-year AA term loan for $10,000 up to $50,000 with respective starting interest rates of 4.99% or 5.38% (5.70% APR or 5.99% APR), ideal for larger expenditures such as home improvement projects or energy efficiency upgrades.
"Our goal is to become more useful to more people over time, and expanding the parameters of our marketplace's core product to make it more appealing to the very top end of the credit spectrum allows us to do exactly that," said Lending Club's founder and CEO Renaud Laplanche. "Our marketplace model allows us to offer a wide range of loan products to borrowers at affordable rates."
Lending Club's online marketplace is designed to provide a more efficient mechanism to allocate capital between borrowers and investors than the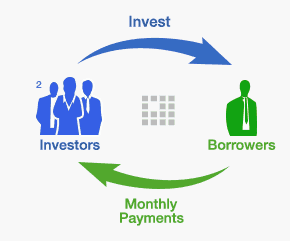 traditional banking system. Consumers and small business owners borrow through Lending Club to lower the cost of their credit and enjoy a better experience than traditional bank lending. According to the platform, since launching in 2007, Lending Club has facilitated over $6 billion in loans, including nearly $1.2 billion in the third quarter of 2014. "The company has built a trusted brand with a track record of delivering exceptional value and satisfaction to both borrowers and investors," stated the company. All loans made by WebBank, a Utah-chartered Industrial Bank, Member FDIC. An applicant's actual rate depends upon credit score, loan amount, loan term, and credit usage & history.