Taking time away from her ever so busy schedule, co-founder of Indiegogo Danae Ringelmann sat down with Forbes magazine to share details about the global crowdfunding platform along with the ups and downs of using the popular funding method.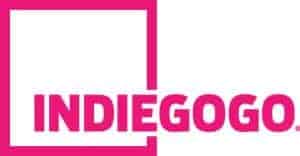 During her interview, Ringelmann stated, "I wish we'd had an Indiegogo to launch Indiegogo. It would have gone a lot faster. We were rejected by ninety-two VCs and Angel Investors, which proved the point of Indiegogo. We needed to exist. We needed to remove this gate-keeping process so every idea could thrive."
Discussing the start of the platform, Ringelmann recalled, "We launched in 2008 with a few case students. Then we went to raise funding to grow faster. That was the plan, but the financial market crashed, and began our dark period of just plugging away, throwing out the launch schedule, and going from campaign to campaign. We didn't raise much funding until March 2011."
She continued, "We were always growing, but it felt… lonely. We weren't a faster, cheaper, or better version of something, we were a whole new way of doing things with no comparison. That made it harder to explain what this thing was."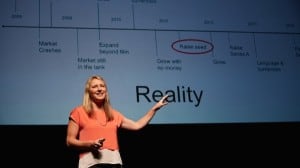 Also discussing the Indiegogo team's dedication, Ringlemann explained, "We were passionate about what we were doing, passionate despite reason. When we launched, Twitter had just go going, Facebook was still college-only, MySpace was all the rage, and my co-founder likes to say that Obama wasn't even a word.
"Any other logical person would have said give up, it's not working. But we knew this was the future, we knew this would help people who would not be served by the traditional system. You don't need everything worked out before you launched. You can only see what users want after you show them something and see if they use it or [not]. Get an early prototype out, it's simple."
In regards to any crowdfunding advice, Ringelmann stated, "Expect resistance, expect rejection, expect ridicule, and expect things not to [go as] plan. Expect self-doubt when you are building something new and important for the world. My father loved to say, 'the world has incredible inertia, it loves to say no.' Its your job to keep saying yes."