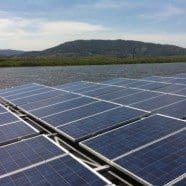 Scottsdale, Arizona based American Solar & Roofing has disclosed a partnership with Mosaic, a leading peer to peer lending platform for financing solar energy projects.  The agreement will assist American Solar in financing projects while generating a new deal flow pipeline for the young P2P platform.  Arizona is second only to California in the number of residential solar installations.
"We love the peer-to-peer lending model for solar," says American Solar & Roofing President & CEO Joy Seitz. "Providing an easier way for people to save energy is a true win-win, and why our partnership with Mosaic is a real added value to our customers. Also, it's a perfect time to offer this before the summer bills start to hit."

"We are excited to be working with American Solar & Roofing, the largest residential installer in Arizona," says Ken Hutchins, Mosaic's Director of Sales. "They are great people that we can trust to deliver high quality service to homeowners."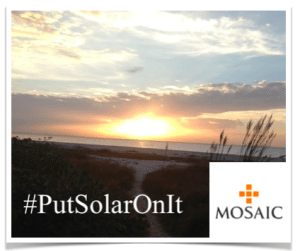 Mosaic, a certified B corporation, has been an innovator in the financing space for solar energy allowing investors the ability to generate an investment return while participating in projects that can make an impact on the environment.