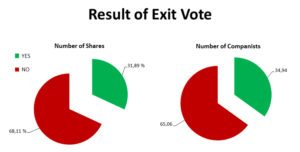 In June of 2012, 446 investors participated in a self-crowdfunding campaign of the German investment crowdfunding site Companisto. Companisto raised €100,000 to help fund the startup as participating investors decided to take a chance on the new entrant into the the crowdfunding space.
Jump forward to 2014 and a single investor expressed interest in purchasing these early shares and was willing to double the early investors money to incentivize the offer.  Originally announced in November, the results were shared by Companisto mid December.  Interestingly the early investors have decided to let their money ride and stick with the fledgling firm. This outcome is even more interesting in light of the challenges currently posed by potential changes in German securities laws which may impact all crowdfunding platforms in the country.
Of the participating shareholders who voted, 31.89% voted for the offer and 68.11% against.  A super majority of 75% had to be cast in favor of the offer for it to close.
Companisto stated of the outcome;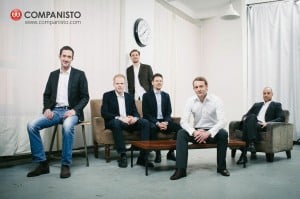 "The vote result is unambiguous. We consider this result a vote of confidence by the Companists and are looking forward to the future together with our Companists. The technology used for the vote has also proven to be effective, and we have started talks about additional exit offers concerning other start-ups.

We are truly happy that our Companists will keep supporting us for many more years."
Sponsored Links by DQ Promote