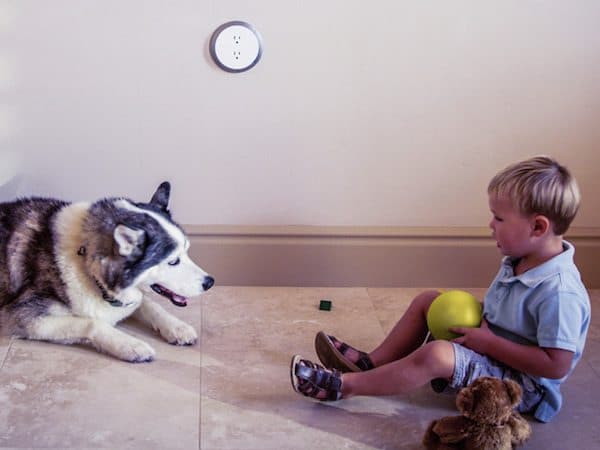 Brio, the company behind the dubbed world's safest, smartest electrical power outlet and connected home safety solution, is announcing the launch of its official website, including the ability to pre-order the award-winning Brio Safe and Brio Smart outlets. The site will be an upgrade to the current splash page and will feature additional information about the technology behind Brio and its goal to create a risk-free environment in homes, daycare centers and schools where children can play, laugh, and grow without dangerous electrical outlets being present. The website was created after Brio's successful crowdfunding campaign on Kickstarter came to a close.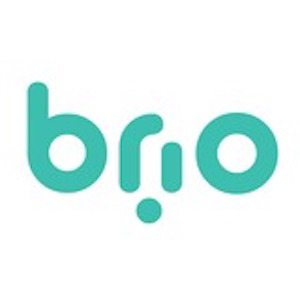 Brio has taken a dangerous, yet ubiquitous, household fixture and eliminated risk of shock. By using patented microcontroller technology to sense when an object is plugged into the outlet, Brio Safe virtually eliminates risk of electric shock at the outlet to small children, pets or adults, recognizing between things that need power and people that need protection. Brio Smart uses advanced wireless innovations and mobile technology to combine the typical functionality of an everyday household appliance with smoke detection, carbon monoxide monitoring and flood detection.
Designed by partner L7 Creative, the website has been designed to showcase Brio's emphasis on safety. The site will be a full ecommerce website, selling pre-orders of both the Brio Safe and Brio Smart outlets, set to be shipped in spring and fall 2015, respectively. The site will feature multiple elements, including background information about the technology and a mock household display showing Brio's home safety system. Following similar design and aesthetic aspects, the Brio website will include opportunities for retail and technology partnerships.
Spokesperson for Brio Jocelyn Painter shared,"With the close of our Kickstarter campaign, we are so excited to be moving into the next phase of getting Brio Safe and Brio Smart into the world. Preorders are a great way for us to anticipate and meet the demand we received from the Kickstarter and continue to gain momentum into 2015. We are passionate about helping people and think this technology can really create a safer environment in the home and other environments where curious children live and play. Outlets have been a live risk in our homes for over 60 years, and we are ready to change people's relationship with electricity from fear to trust."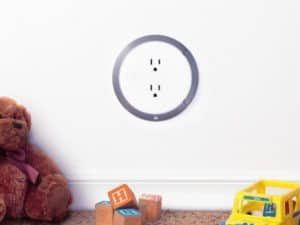 Installed into the wall, Brio Safe replaces existing electrical outlets and features a sleek, round design to emulate Brio's modern take on an outdated technology. Unlike other outlets that are constantly transmitting dangerous electrical currents, Brio outlets are constantly in an "off" state, providing no active electrical current without a request for that energy. The result is a safe outlet that virtually eliminates shock at the outlet, knowing the difference between an appliance that needs electricity and tiny fingers or foreign objects that don't. The innovative round, beveled design reinvents the traditional wall outlet and enhances a home's décor, while providing a new level of safe and smart home protection.
App-enabled Brio Smart will combine the abilities of the Brio Safe outlet with additional features including smoke, flood and carbon monoxide detection. Brio Smart works with connected home technology, bringing the home together by collecting information from active sensors around the house and sending the information directly to the consumer's smart phone, and other app-enabled devices. Brio Smart creates a "Home, Safe Home" environment for consumers, in and away from their homes.
The crowdfunding campaign has a goal of $50,000, announcing the launch of both products. Fully funded at the recent close of the project, Kickstarter paved the way for a wave of positive press from top-tier national publications. With pieces in multiple publications including Forbes, Digital Trends and CNET, Brio is gaining media attention just in time for the Consumer Electronics (CES) Show in January 2015.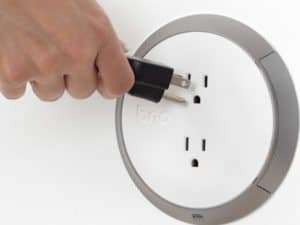 The Brio team will be attending CES Unveiled, Showstoppers and the main CES event in Las Vegas, January 4-9, 2015. Brio has received CES Innovation Awards Honoree status in three different categories and will be displaying and demonstrating both the Brio Safe and Brio Smart outlets at all three shows. Both products will also be displayed in the Innovation Awards Showcase at the main CES show.

Also in Las Vegas, Brio will be exhibiting at the International Builders Show (IBS), which is considered the largest annual light construction show in the world, geared towards design and construction professionals.

Sponsored Links by DQ Promote