Earlier this month, London-based Business First Magazine debuted its equity crowdfunding campaign on Crowdcube to raise £75,000 so that it may expand it's already growing publication. The publish is an established magazine that is seeking to celebrate the "spirit of enterprise" in the same way as U.S.'s Forbes and Fortune magazine do.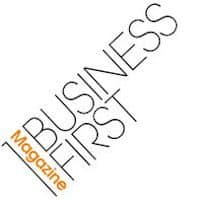 According to its campaign, The magazine has identified a gap in the UK business market for a B2B media brand that is a positive celebration of the spirit of enterprise. Business First, which soft-launched in 2014, is now seeking to fill that void for British entrepreneurs. The publication is a free magazine that is funded by selling advertising and sponsorship. Its mother company sells advertising space directly to clients and through advertising agencies who buy space. The goal is to build a subscriber database that not only generates revenue but pleases advertisers as well.
The Business First team stated, "We are NOT a print magazine business. We are a media company that publishes a print magazine as part of a suite of products including digital, video and events. It has become apparent that publishers who listened to the 'print is dead' mantra, who stopped printing and went all-digital made a big mistake. The print edition is the visible flagship product that promotes everything else. Without it, we would have to spend a fortune on advertising."
The publication is just the state. Other platforms will include:
Worldwide subscription database
Online information channels
Business-related events such as networking, seminars, and conferences
Overseas licensing arrangements
Online business television and video production service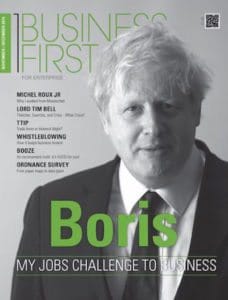 Explaining why they turned to Crowdcube, the team explained, "The purpose of this investment round is to accelerate the development of these ancillary products as well as to support deeper investment in the creation of great magazine content by hiring top level writers and photographers. We believe this will cement Business First's reputation in its target market and, in turn, give the supporting activities a chance to succeed more quickly. Investment will also be used to develop our subscriber database and the suite of digital products that will include multiple channels of daily/weekly subscriber emails.
"In terms of staffing, we intend to recruit a sales person who will deal directly with client sales – that is, those deals not handled by advertising agencies. Client sales are always more profitable than agency sales, which we contracted out to a 3rd party specialist sales house."
In regards to the publication's future goals, the team added, "Our preferred goal is that, within 5 years, having hired some truly great people to manage the development of the business they will want to buy into it and make it their own. If the market is right, and an MBO is not forthcoming, we will explore a trade sale, quite possibly from license partners overseas. Under either scenario, investors will be able to realise their investment and a handsome return.
"We see potential purchasers as other magazine groups who see our title as complementing their own portfolio. We anticipate it will take us 5 years to reach the point where the business model is sufficiently embedded to enable us to attract interest. As for valuation, Monocle Magazine, which combines business with international luxury lifestyle, recently attracted a minority investment of around $10m from a Japanese publishing house, valuing Monocle at $115m.
"We really believe that, with your help, we can create a very strong, profitable and important business media company, valuable for its products and the major, global database we intend to develop."
_________________________________________________________
Have a crowdfunding offering you'd like to share? Submit an offering for consideration using our Submit a Tip form and we may share it on our site!