Giphy did a Series A funding round last Spring raising $2.4 million plus a crowdfunded portion via Alphaworks in the amount of $100,000.  The crowdfunding portion was filled immediately.  Well Giphy is at it again and they are closing on a Series B that has given the 2 year old company a whopping $80 million valuation. So if you are interested in joining in this funding round, and you are an accredited investor, you better hurry up and head over to Alphaworks and sign up.
The funding round will open on February 5th at 12PM. Alphaworks said they are "excited to partner with them once again to let their community invest alongside lead investor Lightspeed Venture Partners".  Lightspeed was joined by other big name VCs in the $17 million funding round.
In case you were not aware, Giphy is the creative nexus for most of those animated GIFs you have been using (or viewing). Giphy served millions of GIFs in their first weeks of operations.  Today they serve over 3 billion GIFS a month. That's big.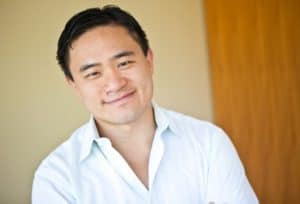 Jeremy Liew, who led the Giphy investment for Lightspeed, was quoted in Business Insider on the investment.  Lieu clarified they had been hunting for a startup in the sticker or GIF space for months.
"GIFs are a thing, you can't not notice it happening," says Liew. "I'm not that great at predicting the future, but I'm great at seeing what's happening and not just saying, 'Oh, that's stupid.' When you see a behavior becoming more widespread, that's not just a thing, that's a trend. And if you believe GIFs are a trend then you say, 'Who's the leader?' Well, it's Giphy. It's the place where you can go find whatever GIF you're looking for. It makes GIF [discovery] super easy."
Alphaworks is part of well known innovation factory Betaworks.  Giphy was founded by Alex Chung and Jace Cooke in February 2013 at Betaworks. Alphaworks has offered only a few investment crowdfunding rounds but so far every investment opportunity has pretty much been a big hit.
Have a crowdfunding offering you'd like to share? Submit an offering for consideration using our Submit a Tip form and we may share it on our site!