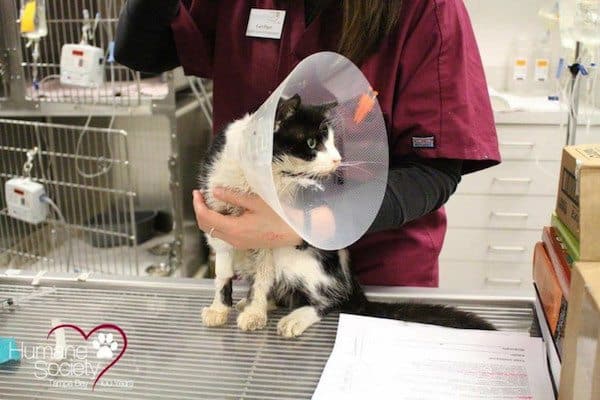 It's the story that continues to tug on heart strings, but it seems as though Zombie Cat's "rise from the dead" tale isn't as truthful as it seems.
According to DailyMail, the miracle feline, also known as Bart, will not be returned as new information emerges about his burial. After having his eye removed and jaw repaired, the Tampa, Florida Humane Society announced that Bart will not be going home with his owner, Ellis Hudson. This is due to a new video that has surfaced that showed that the owner might have known the cat was still alive before he buried it.
Executive director at the Tampa Bay Humane Society, Sherry Silk, announced in a statement, "Recently we have learned new information about Bart's home environment and the circumstances leading up to his burial. Therefore, the Humane Society of Tampa Bay does not intend to return Bart to the Hutson family. We are prepared to fight for the best interests of this cat. We hope the Hutson family will do the right thing and surrender Bart to our care so that we can find an appropriate environment for him to live out his life.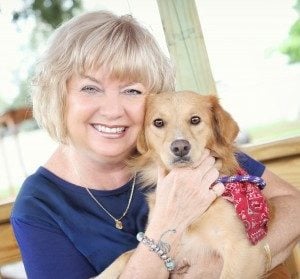 "The Humane Society of Tampa Bay's Save-A-Pet Medical Fund, along with donations for Bart that we have received from generous individuals all over the world, will cover the cost of all medical care required and will help replenish our Save-A-Pet fund for other animals in need. We are not asking the Huston family for any money to cover any costs.
"The Humane Society of Tampa Bay had no involvement with the creation of the GoFundMe campaign set up to cover the cost of Bart's medical care, nor have we received any funds from the account to date. Again, Bart's medical costs are being covered by our own Save-A-Pet Medical Fund. Our concern is for Bart's future. As always, the Humane Society of Tampa Bay is dedicated to the plight of companion animals in our area and strives to protect and promote their best interests at all times."
Meanwhile, Bart's crowdfunding campaign on GoFundMe has been hit with accusations about the situation. Attempting to clear up any confusion, the project's organizer and neighbor of Hudson, Dusty Albritton stated, "I want to take the time to apologize to all this confusion that is going on. I have been in contact with GoFundMe helping reimburse those who are asking for a refund, and keeping them update on why so much controversy.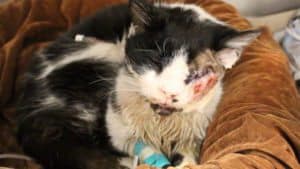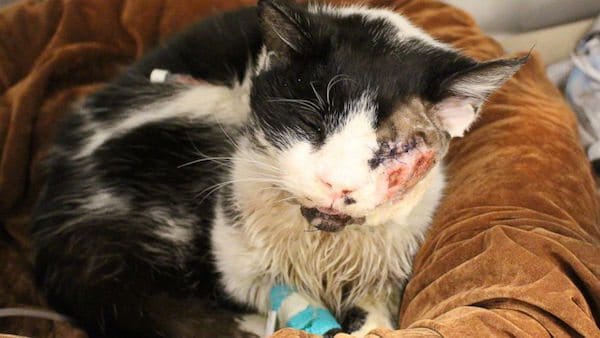 "Now many have slandered me, used my children, pulled our past, really tore me and the owner apart. And that is okay. There is no one perfect in this world, we all make mistakes and we learn from them. When you are perfect, then you will have that right to judge. For now, I know we are all doing right and God sees what we are doing and how it is being done, and in the end it will be God I answer to and no one else.
"For the past, people do change. That is called life lessons. If you know facts and for sure facts and circumstances to each of my cases, then who are judging because of the charges on me would really think before you speak slander, [harass], call names and judge. Those charges[have] made me who I am today, strong and speak the truth. All anyone has to ask. Now to those who have created such negative swirl on my page, it is ok. The reason I learn it is for 1 reason, and that reason will come out in the fight for Bart and what [Sherry] Silk has caused with her not being honest with her lies and cover ups.
Now, me and the owner spoke, [Sherry] Silk knew of the video that is in question well before others started to ask questions. There are [too] many days that have passed and no criminal charges have been filed. She knew of this video before the public. We had never heard this video from no one. She also knew of the GoFundMe link before Bart was aired, our intentions were solely for Bart's needs and 1,500 we [were] not expecting the response, we [were] not expecting Sheri Nash to mistake public the following day when was noticed money coming into the account.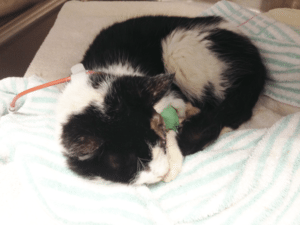 "I spoke my peace last night said that I needed to say to the public again you must understand edits. And you must also understand two sides to the story, who is telling the truth and who is [lying]. We will let the courts decide. All I want in return is a public [apology] from [Sherry] Silk and I want the truth to be told."

During an interview with CNN, Silk has noted that she does not doubt Hutson's story and that Bart's wounds were also consistent with being hit by a car and buried. But she believes that it is Bart's interest to remain with the Humane Society until another potential owner is found.

The media outlet revealed that court documents have also showed that Hutson has been arrested and charged with animal cruelty in 1998, though details about the incident were unclear and the charges were dropped.

Have a crowdfunding offering you'd like to share? Submit an offering for consideration using our Submit a Tip form and we may share it on our site!

Sponsored Links by DQ Promote