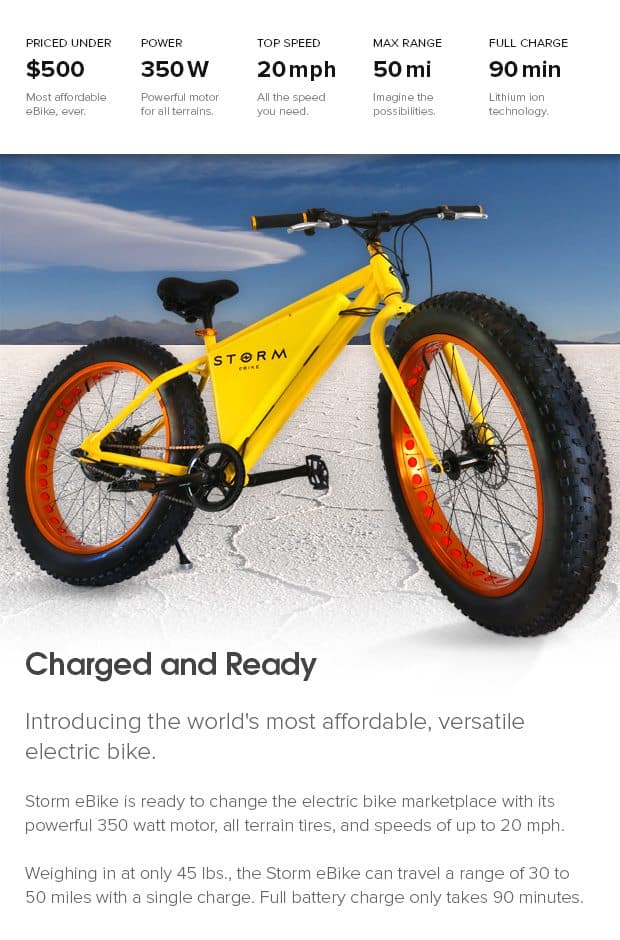 Storm eBike is crowdfunding on Indiegogo now. The campaign has rocketed to over $2.7 million on a goal of just $75,000.  But now in light of the growing exposure of an erstwhile inexpensive electric back questions have been raised from vendors already in the space.
In an article published on Yahoo yesterday, the author correlates multiple opinions that call the validity of the eBike into question.
"You can build an e-bike in China and sell it for $500, but it won't be very high quality, says Ann McSpadden, proprietor of Alien Scooters, a retailer of electric vehicles outside Austin, Texas."
Warren Pollock, an entrepreneur who has worked with Chinese e-bike companies is quoted saying;
"At $500 apiece," he says, "the company would be selling e-bikes at a loss, once they factored in product liability insurance, quality control, regulatory compliance, safety testing, and post-sales service and support. Chinese e-bikes could certainly 'leak' into the U.S. market near that cost, be sold as a loss leader, or be marketed directly on eBay, but a fully costed business model could potentially lose up to $250 per bike."
Prodeco, a company based in Florida, has been selling an eBike for $1300, also named Storm, since 2010.  The  company filed a Cease and Desist letter earlier this week
Prodeco CEO Robert Provost is quoted on the crowdfunding campaign;
"About three days ago we started getting phone calls and emails from people asking, 'Where's your $500 e-bike?"
Crowdfunding is a very transparent process and many backers (not all) have come to question the ability of organizers to deliver the promised eBike.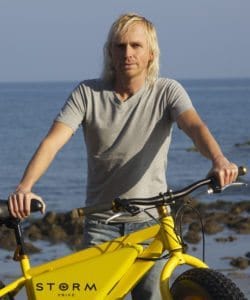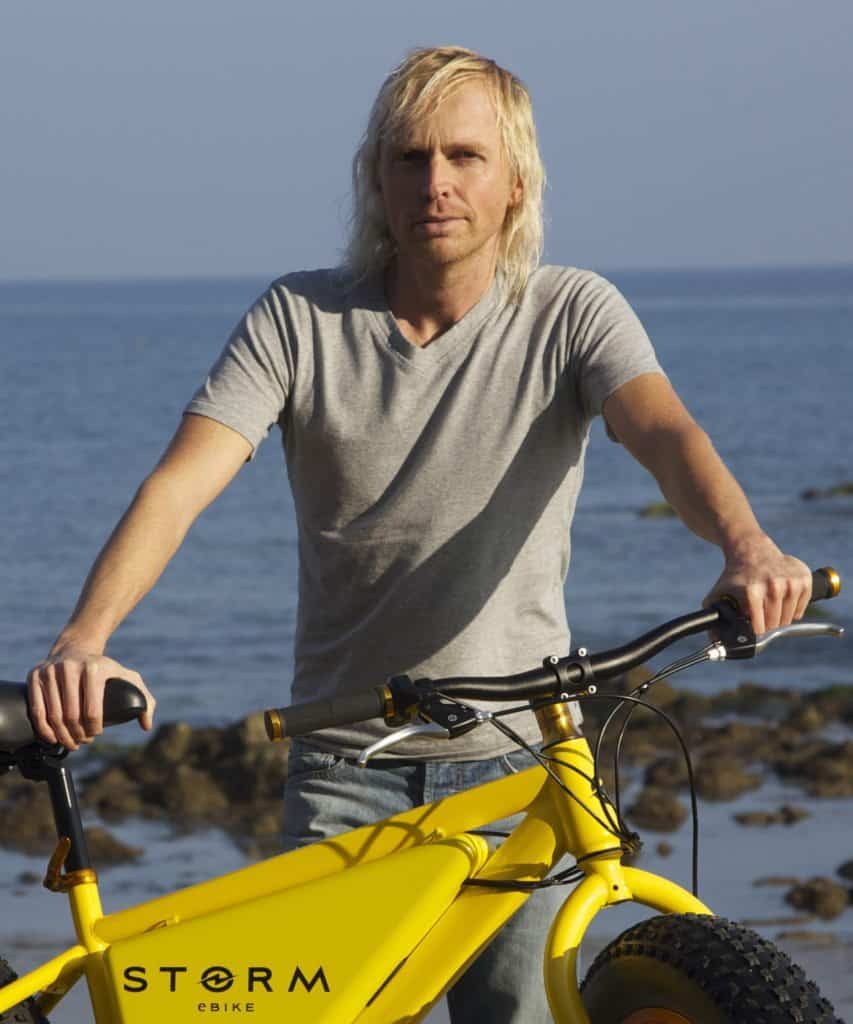 Responding to the inquisition, Storm has posted an update inviting anyone to a demo day to be held in Santa Monica on February 15th;
Hi Everyone,
There has been a lot of speculation about the bike over the past few days and we want to assure you that it is real, it exists and it is quality.
We feel the best way to address this is to invite our backers, potential future backers and those naysayers out there to test the bike for themselves.
We are pleased to announce that the first Storm eBike Demo Day is on Sunday, February the 15th in Santa Monica, CA. We plan on visiting other Southern California cities soon. Stay tuned for the latest demo days.
This is the easiest/ funnest way to put an end to the speculation.
We hope to see you there!
Storm Sondors & the eBike Team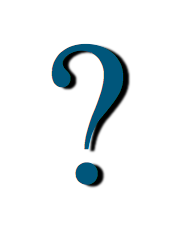 The Yahoo article accurately notes that in Indiegogo Flexible Funding campaigns – once a contribution has been made to a project – there is no turning back. This is something that Crowdfund Insider believes should be changed.  Backers should be able to recant committed funds up until the end of the campaign.  Chris Olenick, founder and CEO of marketing firm 2.0 has taken to the pages of Indiegogo himself to allay supporters concerns.

The C&D as of yet has apparently had no impact because the campaign is still collecting funds and no names have been changed..

Regardless – we should know more by Sunday the 15th.

Update: The demo day has apparently had an overwhelming response. Storm had to cap the number of tickets.  Storm may end up scheduling demo days once each weekend going forward in different cities in California.

Update 2: Electric Fat eBike has an excellent write up on the Storm eBike crowdfunding campaign. Note that he is very skeptical of the product but he has also backed the campaign.  The amount of scrutiny this campaign is generating makes it even more imperative that Storm does not disappoint with their demo.  February 15th is make or break for these guys.

Have a crowdfunding offering you'd like to share? Submit an offering for consideration using our Submit a Tip form and we may share it on our site!

Sponsored Links by DQ Promote