RateSetter, a UK based peer-to-peer (P2P) lending platform has announced it has surpassed half a billion lent since the site launch in 2010. RateSetter has also shared that the Company processed over £43 million in January and states this is the most ever lent by any P2P platform in a single month, topping their previous record.
The P2P lender set up less than five years ago, has leveraged theUK's dissatisfaction with traditional savings vehicles and grown a steady base of loyal and savvy customers looking to make more returns for their money. RateSetter believes that 2015 is a year of much anticipation in the P2P sector, particularly in light of Hargreaves Lansdowne's entry into the market, in addition to the building momentum over the last year with significant developments such as FCA regulation and ISA inclusion.
Once considered an alternative finance option, P2P is at the forefront of a major evolution to the UK investment and savings landscape and is rapidly becoming a serious mainstream contender.
RateSetter's Founder and CEO, Rhydian Lewis commented: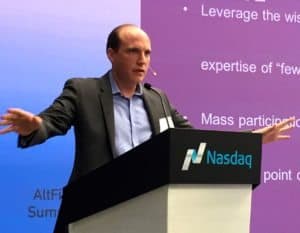 "We're on the brink of the most exciting change in the UK financial system in a generation, and we feel privileged that RateSetter is at the forefront of this change."

"Institutional investment, SME lending and new pensions freedoms will all further accelerate growth in the sector. As the industry matures we may well see a split in the market between platforms that transition towards institutional lending, in a similar manner to the US market, and those which remain consumer-focused at their heart."

"Our continued focus will be to act in the best interest of consumers, empowering investors to achieve greater returns with minimal risk."
RateSetter has differentiated its services with its Provision Fund that protects investors from potential loss.  The provision fund now stands at over £11 million and is ready to compensate lenders in case of default.