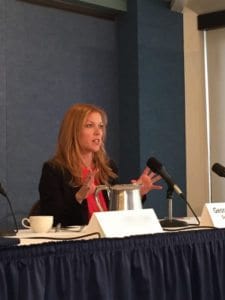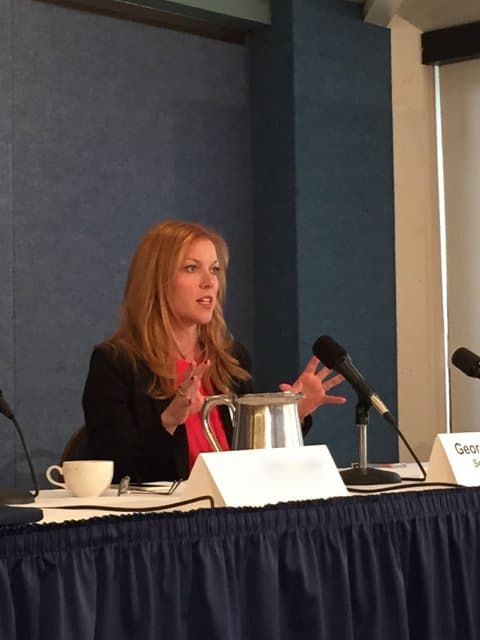 Georgia Quinn, a securities attorney specializing in the crowdfunding field, has joined the firm of Ellenoff, Grossman & Schole.  Quinn, a Senior Contributor to Crowdfund Insider, has been a champion of new forms of finance and widely recognized for her support of the emerging crowdfunding sector of the finance industry.
Quinn was recognized in 2014 as a Top Female Attorney in New York City by Thomson-Reuters. Quinn will be joined by other honored attorneys in a special section about "Super Lawyers" to be featured in the New York Times next March. Wealthforge, an early entrant in the crowdfunding space, has called Quinn one of the top influencers in the private placement industry.
Quinn notably championed a unique legal service at her previous firm of Seyfarth Shaw.  Disclosure Dragon was an automated service that assisted in the creation of disclosure documents.  The forward thinking service had been mentioned in numerous publications for its entrepreneurial approach in an industry that can be slow to adapt. The service was designed to lower costs for issuers disrupting a traditional service by the legal industry.
Quinn is also now co-founder and CEO of LawBot, a new legal technology company focused on the needs of small business and startup entrepreneurs and the changing legal landscape. Lawbot will be offering a new disclosure technology iDisclose, which will assist in the automated generation of legal and disclosure documents for private securities offerings.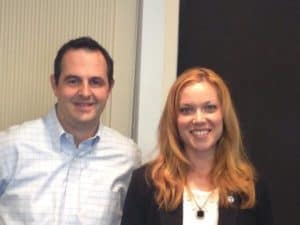 A highly regarded thought leader and speaker in the crowdfunding space, Quinn has interviewed many crowdfunding leaders in North America and the United Kingdom.

Quinn has a Juris Doctor from Columbia Law School and received a Bachelor of Fine Arts from New York University. She is admitted into practice law in the State of New York.  She now joins prominent crowdfunding advocate Doug Ellenoff at his namesake firm.

Sponsored Links by DQ Promote