UK based Crowdcube has announced  two new hires as part of its strategic expansion of its senior team. According to a report from the crowdfunding platform, Dean Mayer has been appointed as Head of Debt and Stuart Nicol as Growth Director.
Dean will develop Crowdcube's new debt business, including its increasingly popular mini-bond offering. Stuart will lead the growth of Crowdcube through initiatives that include attracting more institutional and public funds to invest in businesses alongside the crowd. Stuart will also shift from being a Non-Executive to an Executive Director on the Board.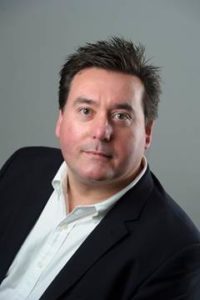 Dean, a co-founder of Fidelitas, has over 22 years' experience in global debt capital markets, and to date has helped raise over £100m of alternative finance for UK businesses. He has launched some of the most successful mini-bonds in the UK market, including those that successfully raised finance for Good Energy, Ecotricity and Mr & Mrs Smith.
"As a champion of the use of mini-bonds, I'm excited to be leading the development of such a key new distribution channel for this innovative fundraising tool – one which I think is unparalleled in the UK – as well as working with Crowdcube's entrepreneurial and dedicated team", said Dean.  "I've started by recruiting a highly experienced debt team who are here to guide SMEs through the funding process, whatever finance route they choose."
Prior to founding Fidelitas, Dean's roles included Managing Partner of Belvall Capital, a pan-European debt advisory business, and Managing Director with Dresdner Kleinwort Wasserstein. He has also held senior investment banking and private equity roles with Royal Bank of Scotland and HSBC Private Equity (now known as Montagu Private Equity).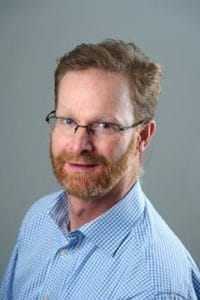 Stuart Nicol has over 15 years' experience of advising and investing in UK SMEs. Relevant previous appointments include Investment Manager at The Capital Fund, an early-stage investor in London firms and Investment Director responsible for investing over £110m of Venture Capital Trust funds at Octopus Investments.
"I love working with fast-growth businesses,"said Stuart. "Joining Crowdcube gives me the opportunity to develop the company, and also the capacity of the platform to efficiently fuel hundreds, hopefully thousands, more young businesses. My role involves engaging with government and other institutional investors so that they co-invest alongside our crowd. I'll also use my venture capital experience and network to encourage ever more co-investors to put their investees on Crowdcube."


Luke Lang, Crowdcube's co-founder and CMO, commented on the new hires;
"Hiring Stuart and Dean has enabled us to further strengthen our business as we expand our operations. Most crucially, their work will help increase the number of successful raises on Crowdcube by providing businesses with the best support and advice, developing the funding options we offer and widening the base of investors. This is likely to draw more businesses to Crowdcube, giving investors more opportunities to diversify their portfolios with companies that interest and excite them."
Crowdcube has raised over £61 million for more than 190 businesses since its founding in 2011.