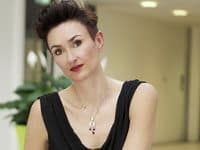 Louise Beaumont joined a panel on Democratising finance yesterday at the inaugural Innovate Finance conference.  The session entitled The rise of alternative finance in the UK saw her join a prestigious group to discuss the future of finance. Louise is the head of Public Affairs at GLI Finance – a portfolio company of alternative finance platforms. Louise co-founded Platform Black, a company in which GLI Finance is a significant shareholder.
During the event Beaumont stated;
"It's no secret that SMEs are the driving force behind the UK economy, so we should be doing everything we can to support them. If we drive growth amongst SMEs, then the benefits will be felt across society via a more buoyant economy."
She highlighted a common theme on consumer education and awareness;
"Whilst the alternative finance industry has grown exponentially over the last couple of years, awareness amongst the UK's 5 million SMEs remains astonishingly low. To make matters worse, SMEs often fail to identify the most appropriate type of finance for their bespoke needs, leading to a situation where many businesses end up with a 'solution' that does not best support their business."

"Out of habit and a lack of wider awareness, many SMEs will also approach their bank as the first port of call in order to discuss finance options. The reality is that banks are set up to lend to  Industrial Revolution era companies with tangible assets to secure loans against, whereas millions of companies are now fundamentally knowledge economy companies, with IP assets, meaning banks are often ill-suited to best serve such businesses."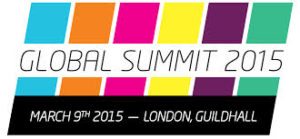 She encouraged all sectors of the finance industry to do a better job in promoting alternatives to traditional methods of capital formation;
"Government, the banks, and the alternative finance industry all need to do a much better job of raising awareness amongst SMEs about the variety of finance options available – from bonds to donations, to equity and invoice finance – as well as the channels through which they can be accessed. Failure to address issues of awareness and understanding means the alternative finance industry may fail to continue growing as it has, and the UK's SMEs will not be able to access the finance they need, when they need it."
Beaumont is not of the belief that banks should feel challenged but views crowdfunding, peer to peer lending, and other new approaches as "complimentary".