PALMco, a family owned and operated energy supply company, announced today its support of PAWS Chicago, the city's largest No Kill humane organization focused on creating solutions to end the killing of homeless pets. PALMco contributed $5,000 to support PAWS Chicago's 9th Annual Animal Magnetism event, which hopes to raise more funds to help save and care for thousands of pets.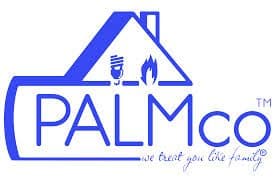 President of PALMco, Robert Palmese explained:
"We strongly believe in PAWS Chicago's mission of saving homeless pets and giving them a second chance by matching them with loving, caring families. Chicago has been experiencing bitter cold and snow, and a prolonged winter like this year's can be life-threatening for pets on the street. We hope that our partnership will help protect our four-legged friends and we thank PAWS Chicago for working hard day and night to find shelter and new families for them."
Founder and chair at PAWS Chicago, Paula Fasseas, stated:
"PAWS Chicago is so appreciative of our community supporters like PALMco. We do not receive financial support from federal, state or local government so our lifesaving work is 100 percent reliant upon the community's generosity. Wonderful event sponsors like PALMco are integral in our life-saving efforts, providing the operational support we need to medically treat and care for thousands of homeless pets each year. We cannot thank them enough for their contribution and dedication to our No Kill mission."
Animal Magnetism, on March 20th, provides a night to remember for animals and humans alike. The event helps support PAWS Chicago's commitment to ensuring that every rescued pet receives the individualized, nurturing care they need for a happy, healthy life. In 2014, PAWS Chicago found new families for 5,952 homeless pets.
This new partnership is part of "PALMco Cares," a larger effort to give back to the communities in which PALMco operates. Launched in December 2013, the project's inaugural campaign donates $1 per month for each participating gas and/or electric account to the American Childhood Cancer Organization (ACCO). In January 2014, PALMco announced that it had surpassed the initial goal of $10,000 but is continuing to offer the opportunity for customers to opt into donating to ACCO.

PALMco also recently renewed its commitment to funding environmental science projects in partnership with DonorsChoose.org, a non-profit crowdfunding platform where teachers can request classroom resources. To date, PALMco has funded 221 classroom projects in low-income neighborhoods in Connecticut, Illinois, Maryland, Massachusetts, New Jersey, Ohio, and Pennsylvania.

Sponsored Links by DQ Promote