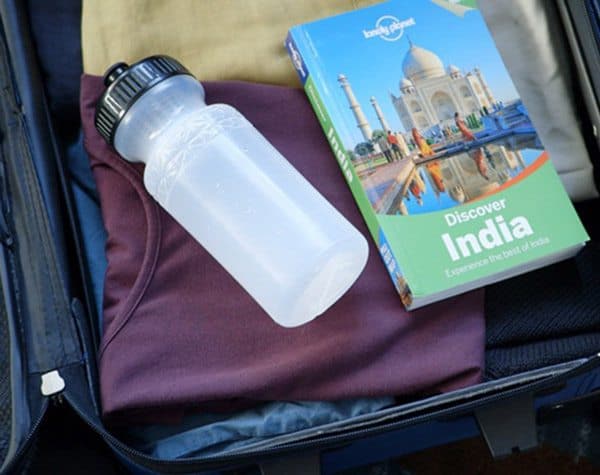 Liquidity, a Silicon Valley startup, today announced that its recently debuted revolutionary Naked Filter water bottle through a new campaign on crowdfunding giant, Kickstarter.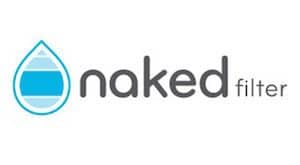 The goal of Naked Filter's funding project is to test consumer interest and support key remaining steps needed to launch the product. By helping the campaign, individuals will assist Liquidity in achieving its vision of distributing water purification products globally, with the goal of making a serious impact on waterborne illnesses – a major global health issue. Funds raised from supporters will be used to finance the manufacturing and distribution of the new product.
Shipments of Naked Filter will begin in August. However, the first Kickstarter supporters can receive early-bird access to the product in July, before the product is available to the general public later this fall. Naked Filter's initial backers can take advantage of a range of early-bird rewards at various funding levels, including:
Naked Evangelist: For those who want special access to the first-off-the-line commercial batch of 500, backers can get one bottle and three filters for $50. Product ships in July.
Naked Pioneer: A limited batch of a few hundred units that offer one bottle and one filter for $10 plus some social love. Product ships in August.
Naked Family: Limited quantities of four bottles and eight filters for $70 initially. Ships in August.
The revolutionary nanotechnology that powers Naked Filter is a result of more than 15 years of R&D at Stony Brook University and Liquidity. This portable water filtration bottle is Liquidity's first mainstream consumer product, and the first product to offer an electro-spun, nano-fiber membrane technology that provides high-quality bacterial filtration at flow rates not possible in the past. This breakthrough enables incredibly user-friendly products that provide drinking water at the standards set by the EPA for bacteria and cyst removal.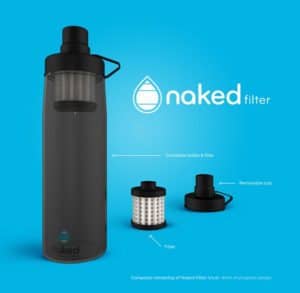 As Victor W. Hwang, CEO of Liquidity, stated:
"This is the world's first personal water purifier that is effective and convenient enough for daily use by ordinary people. Take it anywhere, fill it up, and drink healthy water anytime on-the-go."
Naked Filter takes bacteria-laden water and removes 99.9999% of the microorganisms to create, water that is naked: free of bacteria, free of added chemicals, free of odor, and free of hassle. Using Naked Filter, people can fill the bottle with tap water or scoop up fresh water right out of a stream, and drink straightaway.
Fresh water can come from anywhere: a creek, a pond, a faucet when traveling, a public drinking fountain, or much worse. Naked Filter acts like a colander, physically removing disease-causing bacteria such as E. coli, Salmonella, and Cholera, plus protozoan cysts such as Giardia, as the water flows through it.
_______________________________________________________
Have a crowdfunding offering you'd like to share? Submit an offering for consideration using our Submit a Tip form and we may share it on our site!