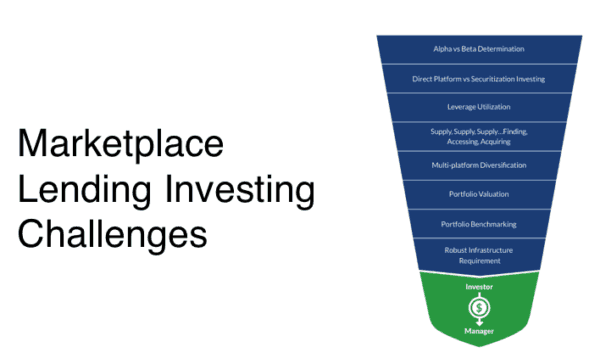 Orchard, the nexus of institutional investors into the marketplace, or peer to peer lending space, has published a list of best practices to invest in this new asset class. The early days of P2P was slow to grow as platforms experimented and solidified processes and platforms.  Only the advent of institutional capital, initially challenged by a cumbersome investment process, has engendered hyperbolic growth for direct lenders such as Prosper, Lending Club and more.  The industry is still quite small, at $12 billion, in contrast to the estimated addressable market that is believed to be in the trillions.  But if recent industry trajectory is indicative of future potential – billions will soon turn into trillions in coming years.
While institutions have well established practices to invest in fixed income markets, marketplace loans require a new set of technology tools and credit data to allow investors to make valued portfolio decisions in an efficient manner.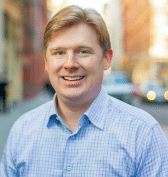 Jeremy Todd from Orchard, having worked with many investment managers over the years, has compiled a list of essential criteria for these managers to establish effective processes to  take advantage of the higher risk adjusted returns in marketplace loans.
In brief the 8 best practices include:
Alpha vs Beta Determination: which strategy should a manager employ
Direct Platform vs. Securitization Investing: understanding the two main investment options
Leverage Utilization: a discussion on leverage strategy to boost returns
Finding & Accessing Supply: locating the correct supple to align with investment strategies
Multi-platform Strategies: diversification across multiple loan originators
Portfolio Valuation: Proper asset valuation which can be complex
Portfolio Benchmarking: comparing returns versus other assets and indeces
Robust Infrastructure Requirement: evaluating operational risk


Of course Orchard can assist institutions and managers in the investing process to assure a robust and secure process that aligns with specific investment strategies.

The document is embedded below and is more for finance managers and fintech geeks but it is a fascinating look into the fast evolving financial landscape that foreshadows the future of debt.

[scribd id=261241497 key=key-739OKnqTMaWCJe41cRsW mode=scroll]

Sponsored Links by DQ Promote