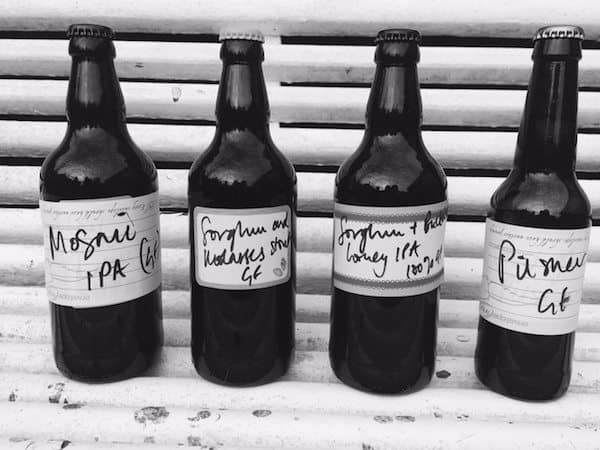 Seeking to bring its gluten-free beers concepts to life, Bellfield Brewery recently launched an equity crowdfunding campaign on Crowdcube to help fund its dedicated gluten-free brewery in Edinburgh.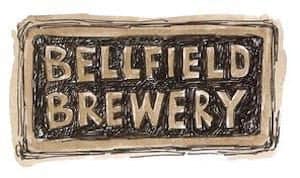 According to its campaign, the new craft brewery with a mission: to make Gluten Free (GF) beers and lagers that taste as good as any craft beer. The startup considers itself UK's first dedicated gluten-free brewery and is seeking the funds so that it can continue to expand and provide more retailers with their brews.
Explaining why they are cutting gluten out of their drinks, the brewery stated that its more of a health issue than anything else:
"Coeliacs (pronounced see-liac) have a serious autoimmune disease caused by an allergy to gluten. Many other people actively avoid gluten. That means you can't eat normal bread, pizza, pasta, crisps, tortillas, ready meals, sauces, pastry, pies, soya sauce or  chutneys – and the list goes on. Nor can you drink beer.

"For passionate beer drinkers who have to avoid gluten, it's tough being denied one of the great joys of life! From our research the number of dedicated gluten free breweries in the world can be counted on the fingers of one hand (there are dedicated GF breweries in the US, Australia, Finland and Canada but none in UK – yet).

"We plan to join this elite group, producing beers and lagers that will be produced in small batches, using traditional brewing methods combined with non-traditional ingredients: a combination of art and science."
Also sharing other details about their beverages, the brewery shared:
"Bellfield Brewery will brew a range of craft beers with broad consumer appeal, so that they can be enjoyed by both coeliacs and the growing number of people who wish to avoid gluten in their diet. Every beer that we will make will be naturally gluten-free, made in the brewery we plan to set up in Edinburgh, a city with a proud brewing heritage and history. We plan to develop, brew and bottle our beer ourselves.

"We believe the best way for us to put the UK's first dedicated GF brewery on the map, is to bring in investors so that you and your friends can get involved and own a part of this exciting business, become our customers and eventually ambassadors for the brand we hope to build."
During a recent interview with Eat Out Magazine, Robin Baillie, one of the founders of Bellfield, said:
"Since being diagnosed with coeliac disease fifteen years ago, the thing I miss most is seriously good, tasty beer. We thought it was high time that the UK had a dedicated GF brewery. As a category, gluten free is one of the fastest growing in the UK. We plan to secure Coeliac UK's GF accreditation, so that our products carry the internationally recognised 'crossed grain' symbol.

"We have ambitious plans to produce craft products with broad consumer appeal so that they can be enjoyed by both coeliacs and the growing number of people who want to avoid gluten in their diet. At the moment, there is limited availability of gluten free craft beers in the on-trade and we hope to address that while also supplying independent specialists and multiple retailers with products that consumers can enjoy at home."
Bellfield Brewery noted that the funds will be used for three large expensive items:
Recipe and brand development
Brewery set up
Evaluation
Since its launch, Bellfield Brewery's campaign has raised £82,000 from nearly 30 investors. It is set to close in mid-May.
__________________________________________________
Have a crowdfunding offering you'd like to share? Submit an offering for consideration using our Submit a Tip form and we may share it on our site!