Mike Cagney, CEO and co-founder of SoFi, a leading marketplace lender, was named Innovator of the Year by LendIt, a conference series dedicated to connecting the global online lending community. Cagney was recognized for his innovative work redefining the mortgage experience including a first-of-its-kind mobile experience that provides real rate quotes to qualified applicants in under one minute.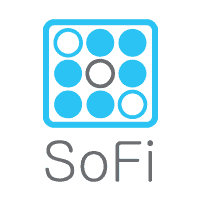 The Innovator of the Year award recognizes a company that has helped advance peer-to-peer and online lending through the launch of a new product, service or program.  Presented to SoFi at the LendIt USA conference in New York, more than 2,400 institutional investors, private wealth managers, family offices, individual investors and industry participants were in attendance.
In recognizing SoFi, Peter Renton, co-founder of LendIt and Founder of Lend Academy announced:
"The LendIt Innovator of the Year Award honors the company that has done the most in the past year to move our industry forward. The LendIt team unanimously chose SoFi for providing real innovation in the home mortgage market. SoFi has by far broken the most ground by introducing mortgage products that have never been seen before in our industry. Just as importantly, they are making a meaningful and lasting impact on consumers."
Building on its success with student loan refinancing, SoFi offers innovative mortgage options for high quality borrowers seeking both high and low down payment purchase and refinancing options.  Highlights include:
Competitive rates for purchasing or refinancing your home.
More for your money – as little as 10% down on loans up to 

$5M

.
Greater flexibility – rates for up to 50% down on loans up to 

$5M

.
Painless prequalification – find your rate online instantly at SoFi.com
Fast financing – loans generally close within 21 days.
No application, origination or other lender fees.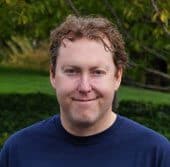 Cagney explained:
"We thank LendIt for the honor. It's no secret that the mortgage industry is long overdue for improvement. It's time that borrowers, particularly Millennials and Gen Xer's, have access to a mortgage experience that includes great rates, flexible options and simple online tools. We're excited to be at the forefront of this disruption – it's just the beginning."
Since launching mortgages in October 2014, SoFi has more than tripled its presence to 22 states and the District of Columbia.  Current states include Alabama, California, Connecticut, Delaware, Florida, Georgia, Illinois, Indiana, Maryland, Minnesota, New Hampshire, New Jersey, North Carolina, North Dakota, Pennsylvania, Rhode Island, Texas, Vermont, Virginia, Washington, Wisconsin and Wyoming.1

Also today, SoFi was announced as one of Forbes magazine "Next Billion Dollar Startups." The recognition comes on the heels of the Wall Street Journal ranking SoFi in its "Billion Dollar Start Up Club" earlier this quarter.

Sponsored Links by DQ Promote