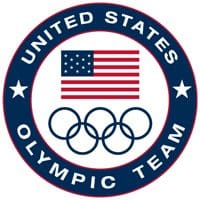 In an effort to help more athletes fulfill their Olympic high cost dreams, new crowdfunding platform Team USA Registry has launched for various Olympian costs.
During a recent interview with Forbes,  swimmer Natalie Coughlin and gymnast John Orozco announced their support for a new crowdfunding platform along with revealed how they have to pay outrageous costs for both traveling and "pay to play."
Coughlin stated:
"The average Olympian only makes $20,000 a year. And it will cost $40,000 just to go to the Games in Rio next summer, after paying for training and daily living just to qualify to go."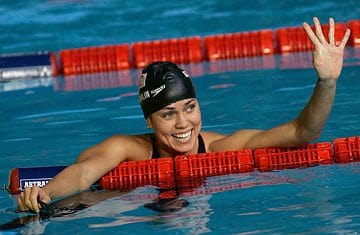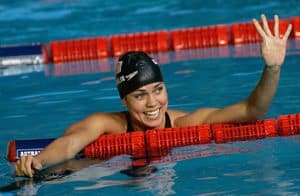 Sharing more details about her past financial struggles, Coughlin explained:
"During my college summers I received no scholarship money and had to scrape by. I had to figure out how to pay to eat and wore the same bathing suits so often they became so worn that I had to double them up."
Coughlin now spends 6 days a week in the pool, 4 days a week in the weight lifting room, 3 hours a week with a physical therapist. Which leaves her without much time to pursue a real paying job. She noted, "As one of my coaches used to say, it's a 24-hour a day, 365 days a year, full-time job."
Also noting his own difficulties, Orozco said:
"Paying for the costs including the daily travel to the gym and then to competitions was very tough. My life was school, training, and then working at the gym, usually hosting kid's tumble birthday parties, to help pay my way. I didn't have Friday or Saturday nights free. I had to work to pay for gas money."
Orozco currently lives and trains at the US Olympic Training Center (USOTC) in Colorado Springs which costs $35,000, paid for by US Gymnastics since he's a sponsored member of the Men's National Team. In order to keep his spot, he has to remain healthy and successfully competing in sanctioned competition. Without his spot, Orozco admits he has no idea how he would be able to compete.
The media outlet also reported that Team USA Registry contains items that athletes need to train, currently geared for summer sports, including: $15 rugby mouth guard, $25 towards pool practice time, $50 gymnastics uneven bar grips, $100 triathlon running shoes, and $250 cycling helmet.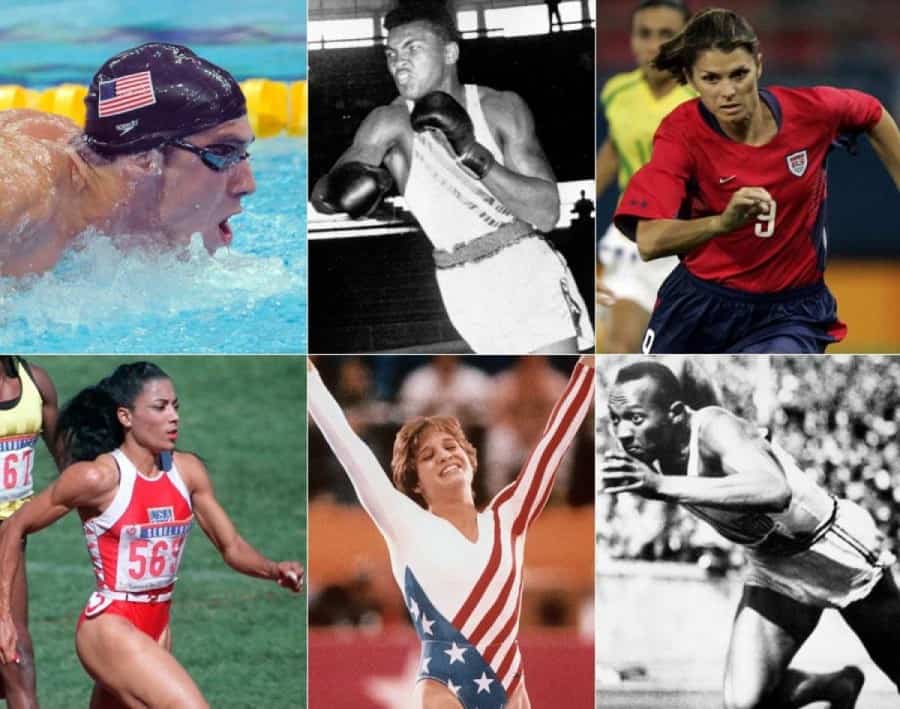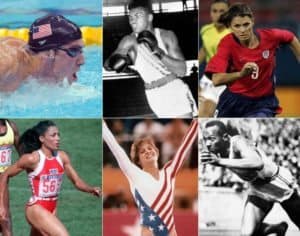 The platform also has registry for housing and travel expenses such as: $15 for a healthy dinner, $25 for a tank of gas, $50 for a car insurance payment, $100 for health insurance.
Orozco said:
"It's a great way for fans to realize how much it takes to be an Olympic athlete. And it's also a way to make sure we send the best athletes to the Games, not just those who can afford it."
Blanton Jones, Team USA Registry's VP of Annual and Major Gifts, added:
"The USOC does not receive federal funding for its Olympic programs – which means that we have a lot of work to do from a fundraising perspective. The Team USA Registry campaign plays a significant role in our efforts."
Have a crowdfunding offering you'd like to share? Submit an offering for consideration using our Submit a Tip form and we may share it on our site!

Sponsored Links by DQ Promote