Helen Greiner, co-founder of the popular advanced technology company, iRobot, recently launched a crowdfunding campaign on Kickstarter to capture $250,000 for her robotic startup, CyPhy Works, and its creation, the LVL 1 drone.
What makes this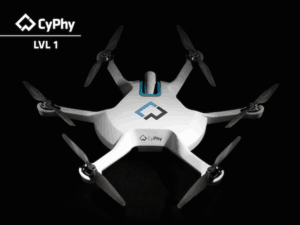 stand out from other drone competitors is that it is meant to be 100% user-friendly. The company stands by its word that anyone can control it.
The development team shared:
"Other multi-rotor drones have to tilt in order to move. This creates swaying motion in the video which requires elaborate, expensive, and fragile mounts in order to stabilize.

"Worse, because in these drones the camera— the most expensive part of the drone— is the closest to the ground, any hard landings hit the camera first. Enter, Level-Up. This revolutionary technology changes everything. Our drone never tilts, allowing it to snap perfect pictures and stable video every time. By eliminating tilting, the drone handles intuitively, with an unrivaled out-of-the-box experience.

"Thanks to its special shape, our LVL 1 simplifies aerial photography. There's no complex, expensive stabilization mount or vulnerable camera. You'll take stunning pictures with ease. Not to worry, if you want to fly loops or rolls, Level-Up can simply be disabled, allowing you to push our drone to its full aerobatic potential."
Other features include the following: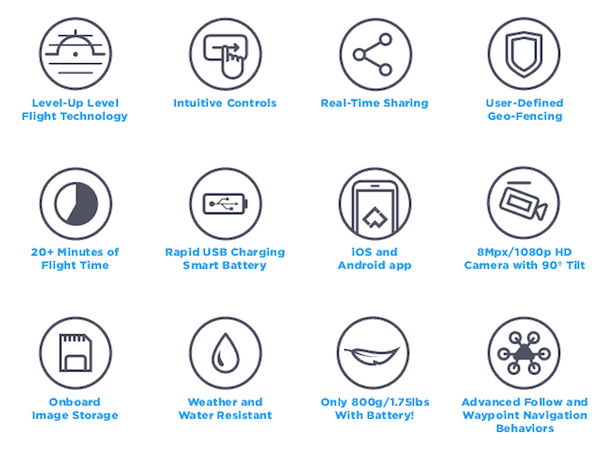 During a recent interview with Fast Company, Greiner stated that the drone is really for everyone, but there are concerns about its, along with other drones, limitations:
"Talking about it with drones only is a little bit of a red herring. It should be about where you can and can't point a camera point."
Greiner then added that the she expects the demand for drones should grow as they become user-friendly:
"Drones have an advantage over Roombas. Roombas are very practical and useful. But drones are very practical, useful, and fun."
Since its launch on Monday, the CyPhy LVL 1 drone's crowdfunding initiative has successfully raised over $180,000 from nearly 250 backers. It is set to close on June 18th.
___________________________________________________
Have a crowdfunding offering you'd like to share? Submit an offering for consideration using our Submit a Tip form and we may share it on our site!