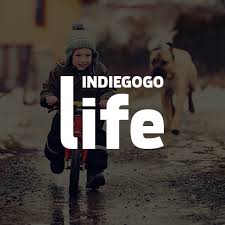 In celebration of Mother's Day (this Sunday), Indiegogo Life has teamed up with BigTent by Care.com, an online destination for local parenting groups, for a special tribute to all the mothers throughout the world.
The global crowdfunding platform shared:
"We all remember how parents used to communicate as we grew up—be it for a sleepover, a soccer game or a class assignment. They utilized all forms of interaction they could at the time, which were often limited to complex phone trees, class directories and collecting checks in an envelope, however, usually they were quite clunky and inefficient at best.

"In the last two decades, much has changed within this realm—digital interaction has replaced much of what we used to know. Sites like Indiegogo Life and BigTent are giving parents, and mothers in particular, new ways to interact and collaborate with the help of discussion forums, credit card donations and email updates.

"Moms can simply launch a fundraiser through Indiegogo Life, as well as rally the people they love for the children they care about with easy messaging on BigTent. Not only that, but it's providing new ways for mothers to make connections, both online and offline—something that can often be difficult for very busy parents."
Indiegogo and BigTent also shared stories about mothers that each community admires, which can be found here.