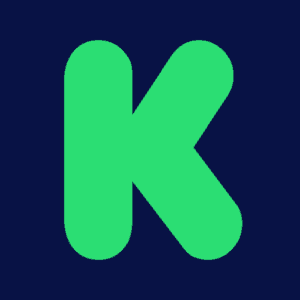 German inventors, today's the big day! Kickstarter has unveiled the first Germany-based projects to hit its crowdfunding platform.
The funding giant revealed:
"A few weeks ago we announced that German creators could start building projects, and today they launched them to the world. We're so excited by the projects that are live already — everything from smart technology to uniquely German films and games."
Check out the German campaigns below!
MIITO is a simple but intelligently glass that is designed to heat any liquid directly in a vessel while cutting down on excess water and energy usage. Seeking to raise $167,383, the Berlin-based startup has already secured nearly $89,000 from close to 750 backers.
Award winning director Mariejosphin Schneider and her crew have created a cinematic tribute to the spirit of Berlin called NOTES OF Berlin. The film's description reads:
"If you know the blog Notes of Berlin then you know that Berlin moves to a different beat. Whether a note tells of a search for something or someone, whether it is a rant or a declaration of love, each one contains the story about someone who makes this city what it is."
Schneider is currently seeking to raise $78,112 for the project.
According to its description, Bocusini is an easy-to-use open source food printing system for gastronomy, patisserie and home applications. It consists of a heated food printing head mounted to a standard 3D printer, a selection of easy to change cartridges with printable food, an intuitive user interface and the Bocusini.com web platform with creative food designs and recipes.
Seeking $33,477, the new project has so far raised $17,000 from 65 backers.
Noki is considered "the first" smart door lock for Europe. It opens doors when the own comes home and locks it when they leave.  The product's team stated:
"With Noki you will no longer have to carry a key, just having your smartphone in your pocket is enough to enter your house. Noki is designed to fit on doorlocks with EU cylinders. It can be easily installed on top of your existing lock without removing or replacing anything – it takes just a few minutes."
Noki has quickly surpassed its initial $139,486 and is currently sitting at $155,000
The Future Chronicles is "a publication, made for the digital age." The news outlet's crew stated that every issue deals with a topic of social change. Every article covers a milestone in history and takes place in the respective time.
The first issue reveals the history of 21st century's most disruptive technology: the internet. Traveling through twenty articles from 1962 to 2096, you'll experience the incredible transformation from a technophobe to a virtual society.
The project is looking to raise $33,477.
Berlin-based Pegasus Spiele took to the platform to raise $33,477 for its new creation, The Dwarves: The Saga. According to the campaign, the game is based on famous books written by Markus Heitz. Players can accompany the books' eponymous Dwarves Tungdil – the stories' hero and his friends Balyndis, Boëndal, Boïndil and Bavragor on their fight for Girdlegard.
See the rest of the projects here.
Have a crowdfunding offering you'd like to share? Submit an offering for consideration using our Submit a Tip form and we may share it on our site!