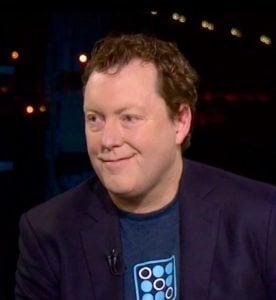 SoFi (or Social Finance) CEO and co-founder Mike Cagney was featured on CNBC's Disruptor 50 list.  Cagney visited the the network's studios to talk about his fast growing marketplace lending platform and shared some insight into the companies near future.
SoFi started out as a peer to peer lending platform that helped individuals with good credit easily refinance student loans. Their service allowed borrowers to save thousands of dollars on average.  Since the platform's launch, they have moved into other areas including mortgages and consumer credit.
According to Cagney, of the more than $4 billion they will originate in 2015, over half will be in mortgages in personal loans.  SoFi is killing it in the competition with traditional banks by focusing on product and delivery. Better rates. Better service.
SoFi only launched in 2011 and is profitable today. Cagney has mentioned the possibility of an IPO soon and affirmed that "realistically in the next 12 months it is going to happen".
Watch the video below.