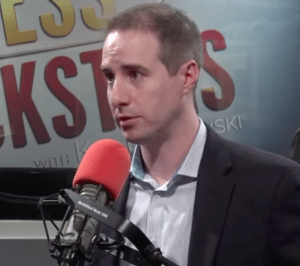 Patch of Land co-founder and CEO Jason Fritton was recently interviewed about his real estate crowdfunding platform.  Patch of Land is one of the trailblazers of investment crowdfunding and they have been growing rapidly as they fix some of the challenges in raising capital for property development.  Right now they are doing smaller, more fix and flip projects, but after raising over $23 million they are moving upstream to tackle far larger projects.
Fritton, speaking on Business Rockstars, shares his opinion and vision of the future.  Patch of Land is doubling in size every quarter, attracting more investors and new projects everyday. Their current addressable market is estimated at $76 billion but that is just to start.
And what makes Jason cool? Watch the video and you will find out. Promise.
Nice shout out for that mid-west work ethic too.
Nice pop for the midwest work ethic.  Nose to the grindstone and getting things done