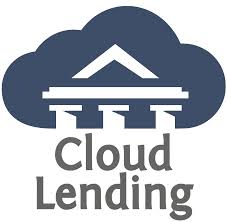 Cloud Lending Solutions, an end-to-end lending solution built natively on salesforce.com, announced the appointment of  Harold Rosen to the company's Advisory Board, bringing his more than 30 years of experience in the microfinance industry, including driving social impact investing at the World Bank. In addition, the company is expanding its reach in Eastern Africa with a new office in Nairobi, Kenya.
Leveraging his vast experience and expertise, Harold Rosen will help guide and strategize Cloud Lending's efforts both locally and globally as it relates to sustainable economic growth through microfinancing. Rosen joined the World Bank Group in 1978 to focus on investment and financial planning in Latin America, Asia and Africa. He was a pioneer in the area of microfinance, bringing early investment capital to some of today's leading players in the field. In December 2003, he started and led the International Finance Corporation's Grassroots Business Initiative to create sustainable economic opportunities for poor and marginalized communities.
"We are absolutely committed to being in the right locations, with the right technology and the right advisors and expertise to be a catalyst of change in the microfinance community," said Snehal Fulzele, CEO of Cloud Lending Solutions. "Harold's participation as an advisor and our resources on the ground in Nairobi will have a substantial impact on our ability to bring the power of cloud-based financial technology to the microfinance community and to developing nations across the globe."
Nearly three billion individuals, entrepreneurs and small businesses worldwide are often shut out from traditional banks when trying to secure microfinance funding. Establishing a local presence in Nairobi offers a significant opportunity to expand Cloud Lending's mobile, real-time loan management solution, CL Microfinance. Specifically designed for developing nations' lending institutions, the platform brings the power of financial investing technology to villages and communities, erasing the dependency of on premise banks.
"There's an unbelievable sense of drive in the developing world to participate in the world economy and become self-sufficient by furthering businesses and communities," said Harold Rosen. "Cloud Lending's ability to bring the right financial technology to these developing nations represents a fundamental opportunity that is sorely missing. Together, we have a disruptive capability to get capital into the hands of those that want to grow and develop their own sustainable small businesses. This creates wealth and lifts many out of poverty while improving social equity and building the foundation for a peaceful, democratic and market-based society."
Sponsored Links by DQ Promote