PeerRealty, a Midwest real estate crowdfunding platform, announced today that Amy Kirsch has joined the company as Head of Investor Relations. Kirsch brings to PeerRealty experience working with high net worth families on all financial matters, including investments, credit and general banking.
Kirsch shared:
"PeerRealty is one of the fastest-growing players in the real estate crowdfunding industry, and I'm excited to join the team. Equity crowdfunding is revolutionizing investing, and I look forward to educating investors about how they can use real estate crowdfunding to diversify their portfolios and grow their wealth."
Kirsch comes to PeerRealty from J.P. Morgan, where she had been a private banker for the past two years. Amy also previously worked in Merrill Lynch's Private Wealth Management group in New York with one of the largest female-led teams in the region. Kirsch has a passion for entrepreneurship, having co-founded a company, Series J, LLC, that organizes capital investments for small venture projects in various industries, including local restaurants in the Chicago area. She is also an active member of the Jewish Federation of Metropolitan Chicago, and is the 2015 Campaign Chair of the group's Young Leadership Division.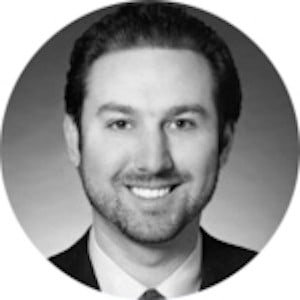 PeerRealty CEO Jordan Fishfeld added:
"PeerRealty is committed to providing our investors with first class service at all times, and adding Amy as Head of Investor Relations further solidifies that commitment. As our deal flow continues to expand, we're seeing increasing interest from investors in our offerings, and we're thrilled to bring someone of Amy's caliber aboard to work with them while introducing new investors to our platform."
Sponsored Links by DQ Promote