On Monday, lending platform Biz2Credit.com announced that it has surpassed the 200,000 benchmark of small- and mid-sized businesses registered in its client network. The company, which has now arranged more than $1.2 billion financing, also has revamped its patented BizAnalyzer™ tool, which evaluates the financial strength of companies seeking business loans.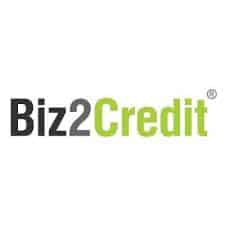 Based on a weighted formula, BizAnalyzer generates an overall financial score on 0 to 100 scale that evaluates a business's performance in eight components: personal credit, debt-to-income ratio, time in business, industry risk, corporate risk, revenue, cash flow, and repayment history.
Biz2Credit then combines primary data submitted by small business loan applicants about their enterprises, as well as secondary data from financial institutions, including credit ratings agencies and other sources. Biz2Credit's proprietary BizAnalyzer tool allows enables the online small business platform to process loans with just a 0.77 loan default rate, far lower than competitors in the marketplace lending space.
Biz2Credit CEO Rohit Arora stated:
"Our BizAnalyzer program provides small business owners with an overall snapshot of their financial performance and gives them an opportunity to evaluate what areas need improvement. It also recommends actions that can decrease their risk, improve their credit scores and their chances of getting funding.

"For lenders on our platform, BizAnalyzer provides robust detail that helps mitigate risk to provide strong return on their investments in loans made to borrowers on our platform. It's a powerful combination that benefits both borrowers and lenders."
Biz2Credit's partnership with Yodlee, a personal finance management platform, integrates borrowers' relationships with banks, including those with multiple accounts. By using real, bank-verified data, the BizAnalyzer tool powers Biz2Credit's unique algorithm and compiles the most appropriate financial products suited for a business borrower. Thus, Biz2Credit is able to evaluate a company's seasonality and demonstrates the months that typically generate higher revenues and expenses.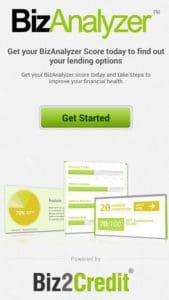 Innovations in the BizAnalyzer program enable it to examine a company's repayment history and cash flow. For instance, BizAnalyzer is able to track the number of Non-Sufficient Fund (NSF) counts, which signal the likelihood of a loan applicant being able to pay back debts in a timely manner.
Arora added:
"Payment performance history can be the deciding factor of whether an applicant is approved for a loan. Integrating a company's track record of NSF counts allows us to better evaluate the risk factor and to help match them with the best financial products for each stage of a business from startup to expansion."
Each individual customer has their own financial portfolio on the Biz2Credit platform and the dashboard is designed to encourage the small business's growth and expansion. Upgrades to Biz2Credit's BizAnalyzer help not only to mitigate risk for lenders, but also develop a longer term relationship with companies that may look for expansion capital in the future.