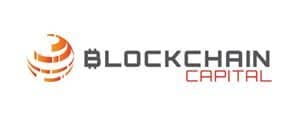 Blockchain Capital announced today the first closing of its second venture capital fund and rebranding from Crypto Currency Partners, according to Managing Partner Brad Stephens.
The firm's second fund has raised $7 million in a first close and will continue to invest in blockchain-enabled technology companies over the next 12 to 24 months. Blockchain Capital's initial fund with 29 portfolio companies was the first venture fund dedicated to investing in the sector. The fund also pioneered accepting capital calls in bitcoin and funding portfolio companies in bitcoin.
The Blockchain Capital syndicate on AngelList has launched and will invest alongside the venture fund. Stephen shared:
"We believe equity crowdfunding shares the values of the blockchain economy: access, innovation and decentralization. We are also unique in having many founders and CEOs of top bitcoin companies as limited partners, providing unprecedented early access to the best entrepreneurs and companies in the sector. Our mission is to support entrepreneurs who are disrupting legacy industries and creating new markets via blockchain technology."
Blockchain Capital is managed by serial entrepreneur and Bitcoin Foundation Chairman Brock Pierce and veteran Silicon Valley investors Bart Stephens and Brad Stephens, whose family co-founded Robertson Stephens, one of the original Silicon Valley investment banks, acquired by Bank of America in 1997. Some of the firm's active investments include BitFury, BitGo, BitPesa, BlockCypher, Blockstream, Chain, ChangeTip, Coinbase, Coinsetter, Gem, GoCoin, ItBit, PeerNova, Ripple, and Xapo. The fund recently had its first exit as authentication service Authy was sold to Twilio.