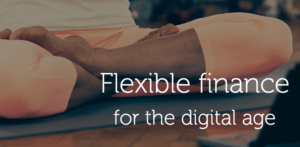 Crowd2Fund, an FCA regulated crowdfunding platform that facilitates both debt and equity services, states their new Revenue Loan product has generated a solid response.  While still early, Crowd2Fund expects more businesses to use this type of security going forward.
The Revenue Loan is a debt based product that is tailored for early stage or seasonal businesses. The borrowing business repays the loan as a percentage of company revenue, which means they are not tied to fixed monthly repayments and gives them more flexibility to adjust for changes in the business cycle. This product is also available to earlier stage companies who may not qualify for bank lending or choose not to sell equity. For investors the attraction is the potentially higher returns.  Crowd2Fund pegs these at around 10%.
Beef Digital is a business  which recently raised £50,000 in a revenue Loan to fund the expansion of their digital agency. Matt, the founder of the agency said:
"Traditional bank funding was not able to provide us with the support that we need. As well as allowing us access to finance, Crowd2Fund have provided us with marketing and business development resources which have allowed us to raise more awareness of who Beef Digital are and what we are doing."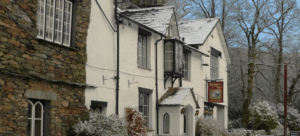 The very first Revenue Loan on the Crowd2Fund platform was for the Glen Rothay Hotel.  This hotel besides the Lake District, has been in operation since 1624. According to Crowd2Fund, the hotel was unable to get a bank loan "due to a technicality".  The seasonality of the business also created a challenge for a bank loan but made it a good match for the Revenue Loan. Six investors funded the £40,000 loan that will pay for site upgrades.  The hotel now expect to repay the loan early as revenue has been higher than anticipated.

Crowd2Fund states that more mature businesses have expressed interest as well.  RuRoc, a ski brand that provides helmets for seasonal winter sports, will launch a loan on Crowd2Fund in the coming weeks.

Sponsored Links by DQ Promote