On Wednesday, LendInvest revealed an entirely new visual identity, including a new logo and website. The rebranding highlights the key strengths of the company.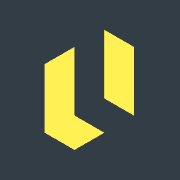 The peer-to-peer lending platform started out in 2013 as an investment product for High Net Worth investors (initially with a minimum investment of £50,000). However, at the beginning of 2015, the minimum investment on the website was reduced to £1,000, bringing it to a much wider audience and closer to its goal of making property an investment for everyone.
For the rebrand, LendInvest collaborated with global branding house DesignStudio – the team behind the successful rebranding of AirBnB. Earlier this year LendInvest hired Bart Boezeman, who was previously a senior global brand and marketing executive at Microsoft, to take on the role of Chief Marketing Officer. Boezeman led the rebranding in conjunction with DesignStudio.
Christian Faes, LendInvest CEO, commented:
"We now have the foundations to build a truly mainstream brand in financial services. As part of this process we've done a tonne of research and testing with existing customers, and different prospective consumer demographics, along with our own team. People are fed up with the banks, and both investors and borrowers are looking for new (and better) ways to do things. This is at the core of what we're about at LendInvest, and this is what we are portraying with our new branding."
Ben Wright, DesignStudio Founding Partner, commented:
"It was a lot of fun working with LendInvest – they are clearly not your average financial services business. From talking with co-founders Christian and Ian, it was really clear from the start, that their whole business is about trying to do things in a different way. LendInvest and DesignStudio share this ethos, which ultimately led to a highly collaborative and successful process."
LendInvest has facilitated over £390 million in loans in just a few short years. The average loan size stands at approximately £631,000 with an average rate of return for investors of plus 7%. Earlier this year, LendInvest received a substantial investment from the Chinese firm of Beijing Kunlun.

Sponsored Links by DQ Promote