One Spark has claimed a significant success story. One Spark is described as the "world's largest crowdfunding festival" and hosts an annual event in Jacksonville, Florida that features business creators seeking crowdfunding support.  Naturally Smart Foods, launched in 2013, entered the One Spark crowdfunding festival and states it found itself "on the fast track to success" following the event.
"This is an amazing opportunity for the continued growth and success of Naturally Smart," said Mark Patterson, president of Naturally Smart Foods.  "I never dreamed when I began distributing Naturally Smart out of a freezer in the back of my Mini Cooper, that one day the product I created would become a treat enjoyed around the world.  It's really something special."
Naturally Smart has created a niche in the frozen dessert market by formulating a protein enriched "Better for You" alternative to traditional ice cream products. Naturally Smart begin distribution to regional chains Whole Foods, Earth Fare, Winn Dixie and Lucky's Market, along with independent stores.  A partnership with a US-based food broker to expand that presence far further. This month, a shipment is headed to Bahrain in the Middle East.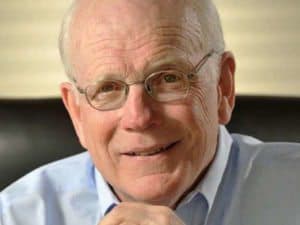 One Spark Chair, Peter Rummell, said that Naturally Smart is helping to put Jacksonville on the map to people around the world.
"Being able to watch local ideas turn into international businesses is exactly what I hoped would happen through One Spark support," said Rummell.  "Naturally Smart is the perfect example of the American Dream in action, and I am so proud to watch Mark and his company continue to become more successful."
Patterson stated that Bahrain is viewed as a stepping stone to the rest of the MENA region.

Naturally Smart also benefited from significant support from Enterprise Florida, U.S. Commercial Service and the Florida Small Business Development Center at the University of North Florida.

Sponsored Links by DQ Promote