Real estate crowdfunding platform, iFunding, announced on Tuesday that it had its best month in its 3 year history, offering investors over $14 M in real estate investment properties.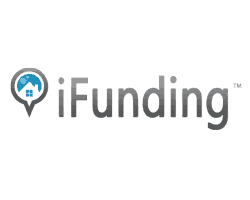 iFunding revealed that August is typically one of the quietest months of the year, with investors distracted by summer activities. However, due to the quality of the platform's real estate opportunities, it quickly funded six of its eight projects listed within a week of introducing the project to its 7,000 accredited investors.
William Skelley, Founder and CEO, stated:
"iFunding takes pride in providing quality deals for our investors. We have been focusing on developing sound relationships with our sponsors, and this month, it's clear this effort has paid off."
Myles Bruckal, Founder of The Bruckal Group, added:
"We thoroughly enjoy working with the iFunding team and using its platform for our funding source. Raising capital with iFunding exceeded our expectations, and therefore listing with them again was an easy decision. We are honored to be apart of its most successful month, and we're in discussions regarding our next project for the iFunding platform."
iFunding expects continued growth by offering larger and higher quality opportunities and acquiring additional accredited investors.