With less than three months until its estimated shipping date (December 2015), Chicago-based Gramovox announced that its Kickstarter success, Floating Record, is now in production.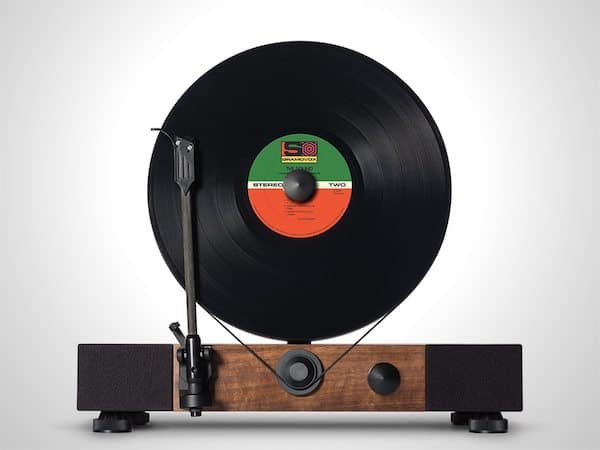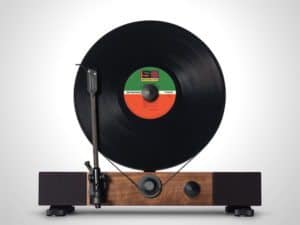 The company revealed in its latest update:
"Production is underway at Gramovox, and we're excited to share the progress we're making. Below we overview the following topics: finalizing the R&D, tooling/manufacturing and the merits of working local."
Gramovox then shared details about the Floating Record's R&D Enhancements, Back Plate Controls, Pulley Design, and Vibration-Damping Feet:
"We've simplified the user experience by combining the volume control with the on & off switch. You can turn the volume knob clockwise to power-on the device (you'll hear a click) and then continue clockwise to increase the volume. If you turn the knob counterclockwise, it will decrease the volume and eventually turn off the unit (you'll hear a click). Keeping the on & off and volume controls in front of you ensures you don't have to reach behind the unit to turn it on or off.

"We've simplified the back plate controls so you don't have to toggle a physical switch to go from 'onboard speakers' to 'line-level out.' We've eliminated that switch and made the RCA line out jacks active when you plug RCA cables into them and non-active when you pull them out. In addition, we've added a mute button that allows you to toggle the onboard speakers on or off. If you wish, you can choose to have the onboard speakers on in addition to having a line-out signal to your external speakers.
"We've finalized our pulley design with a clean form factor that comes to a subtle tip. This complements the designs we've had for the record clamp and volume knob.

"After countless testing we've finalized our feet design with beautiful, trapezoidal vibration-damping feet made of 70 durometer santoprene. They not only aesthetically complement the Floating Record but also help dampen vibrations from the surface it sits on."
The company also discussed the tooling/manufacturing process:
"Tooling is a phase where we create steel molds from which we mass-produce some of the components for the Floating Record. We've finalized tooling and are preparing for mass-production on these parts (i.e. tone-arm assembly, knobs, clamps, speaker grill frames, ports, plates, etc.). In addition, we've begun production on the big ticket items: bases, platter, plinth, electronics, motors, drivers and cartridges."
In regards to its partners, Gramovox added:
"We're working with world-class suppliers across North America to produce premium-quality components that meet our high-tolerances. We've developed personal relationships with our suppliers over the past year and are in constant contact to ensure everything moves in lockstep."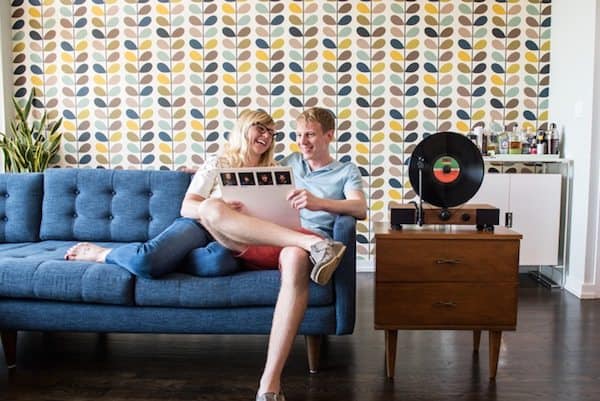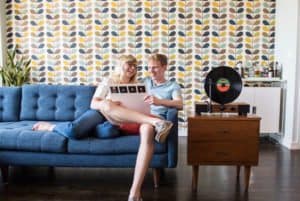 Floating Record first hit the crowdfunding platform earlier this summer and raised over $1.5 million. It is described as a high-performance turntable that plays records vertically through built-in, dynamic, full-range stereo speakers (or through an RCA line out). Each Floating Record sits on a wood base and a belt connects from a small wheel to a platter, causing it to spin and create a great sound without any issues.

Gramovox created the Floating Record after the launch of its other Kickstarter project, Bluetooth Gramophone. The other device secured $241,00 on the platform in later 2013 but has been struggling with late delivering to backers. CEO Pavan Bapu stated that he hopes to avoid any of those type of problems with the Floating Record.

Have a crowdfunding offering you'd like to share? Submit an offering for consideration using our Submit a Tip form and we may share it on our site!

Sponsored Links by DQ Promote