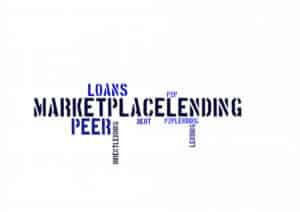 Cross River Bank, chartered in the state of New Jersey, has joined with Marlette Funding on a joint $100 million securitization transaction targeting the Marketplace Lending sector. This transaction is said to be the first completed jointly by an FDIC insured bank with a marketplace lendin platform. CRB and Marlette Funding share the 12.5% equity tranche with Deutsche Bank AG, New York Branch acting as the lender in the transaction.
Cross River Bank CEO Gilles Gade said they were proud to partner with Marlette;
"The MPL sector and all of its agents are not just participants in a fast growing marketplace; rather, we are collectively committed to being active stakeholders in a world-changing, innovative countercurrent. This can be achieved by providing liquidity sources such as this transaction to our marketplace lending partners. We believe this strategy will set a new industry standards of best business practices and broaden the appeal of MPL players," stated Gade.
Cross River Bank Chief Credit Officer Adam Goller said, "we are collectively committed to being active stakeholders in a world changing, innovative countercurrent".

Marlette CEO Jeffrey Meiler said the partnership was committed to "an innovative approach to marketplace lending and delivering tangible value to consumers".

Marlette Funding, based in Wilmington, Delaware, was founded in August 2013 with the goal of offering a national loan program with consistent terms across every state. Their online installment loan product branded Best Egg has grown to $1 billion in loans in just over a year.

Sponsored Links by DQ Promote