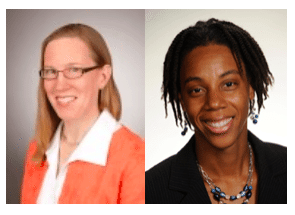 President Barack Obama has revealed his picks to fill the two vacancies at the Securities and Exchange Commission.  Hester Peirce, currently a Professor at George Mason University and Lisa Fairfax, a Professor at George Washington University Law School, have been selected to fill two spots on the Commission.
Daniel Gallagher, a former Commissioner who departed earlier this month, will be replaced by Peirce.  Commissioner Luis Aguilar, whose term ended in June but has indicated he would stay on until the end of the year, will be replaced by Fairfax.
Fairfax will be popular with the liberal arm of the Democratic party having received support from left-leaning Senator Elizabeth Warren.  She is considered an expert on shareholder activism. Fairfax received her BA and JD from Harvard University.
Peirce will please conservatives having published many research papers on much needed reform on topics such as FINRA and the damage done to small banks under Dodd-Frank.  Peirce previously worked on the Senate Banking Committtee and spent several years at the SEC between 200 and 2008. Peirce received her BA from Case Western Reserve University and JD from Yale Law School.
If both appointees are approved by the Senate, this will be the first time that 4 out of 5 commissioners are female.