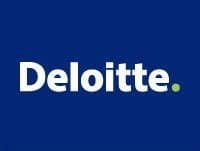 In a Deloitte report entitled "Bitcoin at the crossroads,"  Managing Director Jon Watts opines that Bitcoin need not yet be regulated, offering three reasons why global policy makers and regulators may want to consider giving Bitcoin more time to develop. Regulation could in fact slow innovation, an innovation with a still small market penetration:
"Bitcoin is receiving a remarkable amount of attention and scrutiny from policy makers and regulators all around the world-far beyond what its current scale and market impact would seem to justify. In fact, by any relevant benchmark, the value currently at risk with Bitcoin is just a drop of water in the ocean that is the financial industry. At the moment, the total value of all Bitcoins globally is less than $4 billion, which pales in comparison to the nearly $1.36 trillion in US currency physically in circulation today," observed Watts. "With the internet's power to rapidly disseminate information, many US consumers may have heard of Bitcoin, but very few actually own Bitcoin or have conducted a Bitcoin transaction. Individuals who have used Bitcoin are very early adopters and most are only experimenting with it as a new technology, not necessarily as a way to pay for goods and services."
In addition to new tech, Watts notes that other key innovations such as the telephone, airplanes and radio had more time to develop before being regulated.  As the an open source software platform Bitcoin was first released in 2009. "We are a mere six years into the development of Bitcoin," said Watts,  "and a long way away from the time it has typically taken for new technologies to achieve mass adoption in the past."
Finally, Watts commented that Bitcoin's most valuable and important uses may have yet to be invented.  Still in its relative infancy, Bitcoin and blockchain tech are expanding daily with emerging use cases:
"Like others before it, Bitcoin is likely to follow a path where one innovation leads to another and ultimately, the very products, services, and capabilities that were once difficult or impossible to imagine, become necessities in our daily lives," remarked Watts. "Similarly, it is quite remarkable that internet enabled capabilities no one anticipated have now become essential components of both our economy as well as shared culture."
Watts closes his report with a host of questions posed to regulators and policy makers:
"What the future brings is yet to be seen but some important questions still remain–like in the case of the internet, should the United States be the country that provides the most supportive environment for incubating and maturing Bitcoin-related innovation? Or should we take a wait and watch attitude and let others capture the lion's share of value creation, which could be significant in the years to come?"
For the full report, click here. Readers, what are your thoughts?