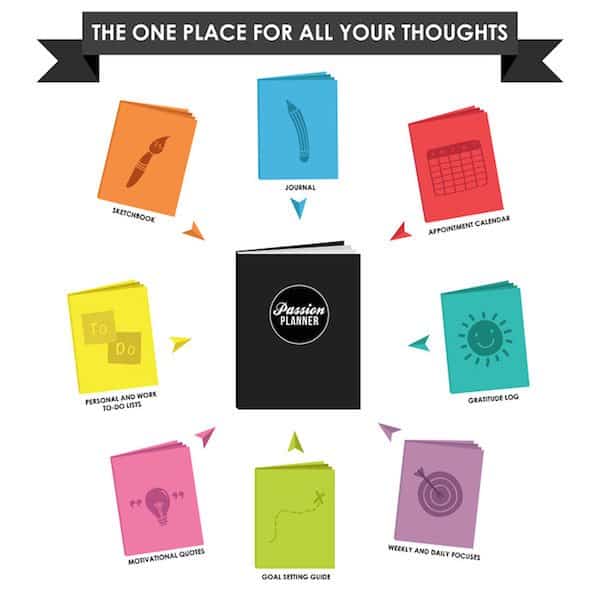 Continuing to find success with the crowdfunding method, office supply and lifestyle product, Passion Planner, has surpassed $340,000 in less than two weeks during its fourth Kickstarter campaign.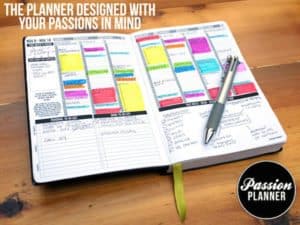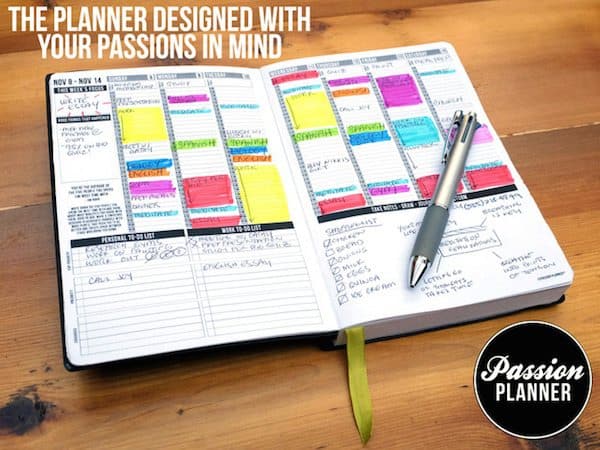 The PassionPlanner, which was created by San Diego entrepreneur Angelia Trinidad,  is described as a paper planner that is designed with your passions and personal goals in mind. It is noted to seamlessly balance functionality, personal reflection and goal setting in one beautiful handcrafted planner.
Inner pages of the Planner include:
Annual goal setting guide to help you brainstorm, define, and create actions for your goals your lifetime, three years, one year, and one-month goals.
Weekly layouts (Sunday – Monday) that run from January 2016 – December 2016
Annual and monthly overview calendars
Monthly check in reflection questions to get you thinking about progress, gratitude and steps for improvement
20 Additional blank pages
20 Additional gridded pages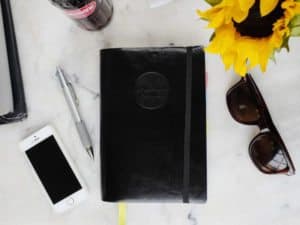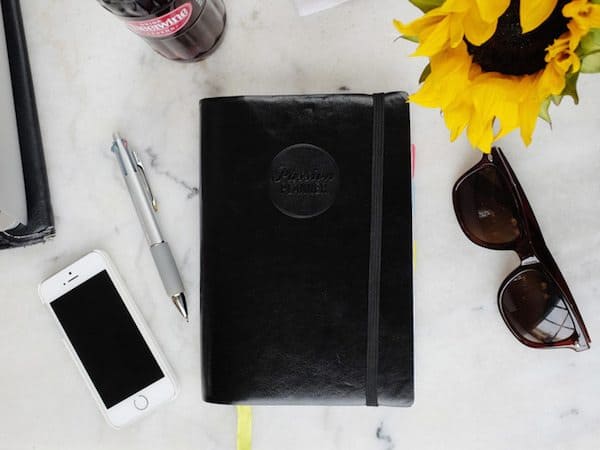 Passion Planner is also available in a compact size and measures 5.5" x 8.5", which is about half the size of a sheer of printer paper. Each book is printed on high quality, recycled, and bleed-resistant paper.
Trinidad previously stated:
"I designed a planner that not only helps you plan your daily life, but also helps you define and chase what you want out of life. We launched it on Kickstarter, and it became a viral phenomenon. In what felt like overnight, I went from working in my parents' garage, to a warehouse with a full staff."
She then added:
"I started this company wanting to give the world a tool that I wish existed when I was feeling lost. From day one, we have offered the PDF for anyone to use for free; we launched our Pay-it-Forward program, a program that allows people pay a planner forward to a stranger in need at half the cost; and we've given thousands of Passion Planners to 84 non-profits all around the country.

"But we want to do more. Now, on our two year anniversary, Passion Planner is taking one of our biggest steps forward. Today, through Kickstarter, we are becoming a Get-1-Give-1 Company. Every time you purchase a Passion Planner we are going to give one to someone in need. When you invest in yourself, you will also be investing in the dreams of someone else."
During a recent update, Trinidad and her team shared what they have been doing since the last campaign, they revealed their new Pay it Forward program:
"A few months ago, we launched out Pay-it-Forward Program and, through Kickstarter, we are transitioning into a Get-1-Give-1 company with your help."
The team went on to share a few stories that are featured on the program, which include the story about Mel from United Kingdom: 
"6 years ago my son Finley died during labour – those moments changed my life. Firstly in a negative way, with both myself and my husband unable to work we built up a lot of debt. We are working hard to get ourselves back on track. I am working 4 days a week, for the NHS in the UK with people with mental health needs. I have worked hard to rediscover my hopes and dreams, and keep my family together. I now have my own business teaching people how to care for someone when their baby dies. I also run a charity, giving back to people locally in the same situation.I have many dreams and a passion planner would help me focus on my passion, and the positive things in my life."
She received a planner and life has become easier:
"So receiving the Planner today is such a blessing. It is great timing for so many reasons. Last Sunday it should have been my son's 6th birthday. For the first time since he died, I didn't go to his grave on his birthday. That's such a big step for me, towards looking to the future, rather than the past. I chose to spend the day with my neices and nephews, and my daughter – with the living rather than the dead, in the sunshine, not the darkness. I read the first words in your planner, I kind of feel like I've had a big detour, and have been doing great kind of being led where my interest takes me, with no real plan. But I also feel like I'd get there a whole lot quicker with a road map."
The Passion Planner team has gone on to help others through their new program by offering up planners for those that are needing them to get by.

Passion Planner has successfully raised over $1 million in total. This campaign is set to close on November 24th. Those looking to purchase the planner may do so for the price of $30 (compact is $25)

Have a crowdfunding offering you'd like to share? Submit an offering for consideration using our Submit a Tip form and we may share it on our site!

Sponsored Links by DQ Promote