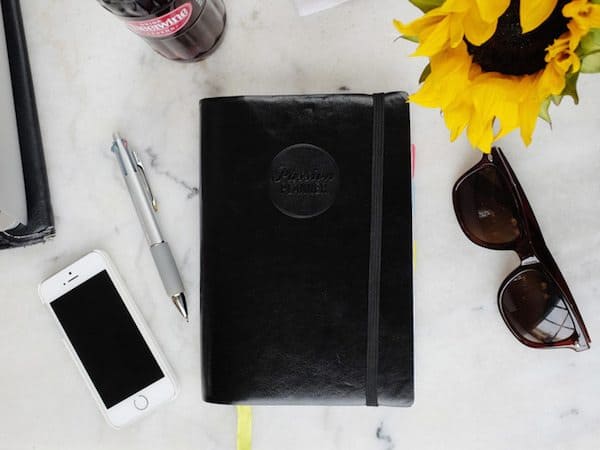 With only eight days until its crowdfunding campaign on Kickstarter comes to an end, Passion Planner, created by San Diego entrepreneur Angelia Trinidad, has now reached over $550,000 from almost 20,000 backers. Originally seeking only $10,000, the project managed to raise its initial goal quickly and has been in the spotlight constantly since its launch earlier this month.
So what's making this agenda so popular? The Passion Planner is described as a paper planner that is designed with your passions and personal goals in mind. It is noted to seamlessly balance functionality, personal reflection and goal setting in one beautiful handcrafted planner.
Trinidad revealed, "At the end of 2013 I launched Passion Planner 2014 here on Kickstarter and it was a huge success raising more than $48,000 in 23 days. Since its launch it has helped many people find balance in their personal and work lives, change careers, plan and succeed in personal projects (even a few Kickstarters!), achieve their fitness goals, take the trips of their dreams, and also find a place of focus and balance when struggling with learning disabilities like ADHD."
Also offering a smaller version that users can take anywhere, the Passion Planner Compact measures 5.5" x 8.5", which is about half the size of a sheer of printer paper. It is printed on high quality, recycled, and bleed resistant paper. It is then lovingly hand bound in a durable and low profile soft leather cover that is complete with a elastic enclosure strap.
Inner Pages include:
Annual goal setting guide to help you brainstorm, define, and create actions for your goals your lifetime, 3 year, 1 year, and one month goals.
Weekly layouts (Sunday – Monday) that run from January 2015 – December 2015
Annual and monthly overview calendars
Monthly check in reflection questions to get you thinking about progress, gratitude and steps for improvement
20 Additional blank pages
20 Additional gridded pages
The weekly pages are: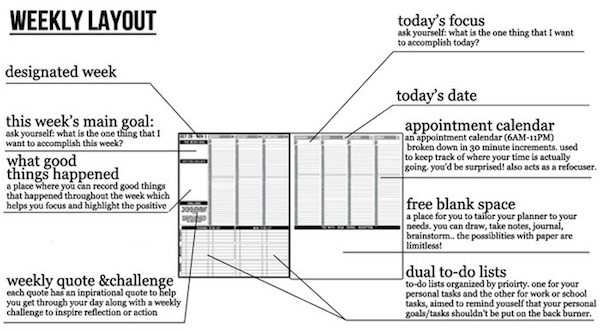 While her campaign is doing absolutely amazing, Trinidad decided to share her ultimate crowdfunding success secrets with the rest of the world. She wrote in the updated section of the campaign, "I've been handling a lot of stuff happening in the backend in terms of running the business including: Hiring an accountant; hiring an attorney; handling the legal issues of switching from a sole proprietorship to a LLC; revising quotes and making sure that the quotes that we use in the planner are not under copyright; Looking into possibly leasing a warehouse space to operate Passion Planner out of; Communicating with my manufacturer and making sure the second batch of production is taken care of so we can get the second batch here as soon as possible; Keeping the website up and running.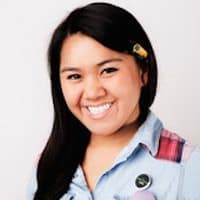 "[I also upped] my team so we have enough people managing all the forms of communication that is possible in today's technological world (Instagram comments, Instagram direct message, Facebook, Facebook message, Facebook comments, my personal Facebook, Passion Planners Facebook, my email, Passion Planners email, Passion Planner emails for the PDF, Kickstarter comments, Kickstarter messages, tweets, twitter questions, twitter personal messages)
"Finding time for me to be a normal 24 year old outside of operating business. One of the things I did was deciding to take a mini vacation out of the world of computer screens, emails, Facebook, Instagram and to unplug for a couple of days to go camping and shoot some photography in beautiful Butano National Park in Northern California. 🙂 I definitely believe American consumerist culture has made us believe that if there is work to do, then that is all we should be doing; we often feel guilty when doing anything other than it. I've seen people build their business empires at the expense of their personal happiness and well-being and I refuse to fall in that category."
Also noting the ups and downs of being an entrepreneur, Trinidad explained, I think the biggest lesson I'm learning is that as an entrepreneur, you must have the discipline to choose to take care of tasks that are BOTH very important AND very time sensitive and let the little fires happen. For example, although I want to be at the forefront of battle helping clear emails and respond to comments, emails do not fall within my vital few that will have the greatest impact. I must remind myself that they are not what I should be focusing my time on, and that I should trust and ensure that my team is handling it.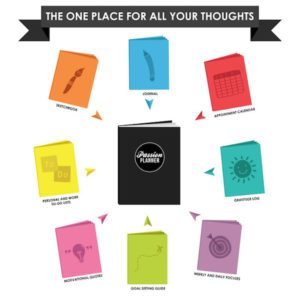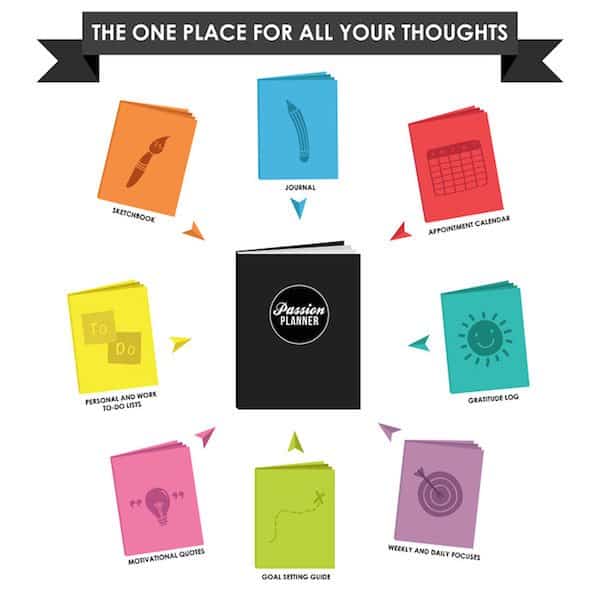 "I've had to learn that although I may not be able to please every single person, I must constantly remind myself that what I am trying to do overall is going to be helping a lot of people in the bigger picture. I had a problem with perfectionism and trying to please everyone on my last Kickstarter and I feel like over the past year I've learned (and am still learning) to stop focusing on the people who I can't seem to please and re-shift my focus to the positive messages that come from this journey. I even keep a folder of messages labeled "good vibes" that I read after reading a critical email from an angry person. I've learned that whenever you put something out into the world that you care so much about, you have to put a sort of metaphorical emotional armor to protect you from the haters because they will come! Haha, it's all definitely a learning process."
Trinidad's Passion Planner crowdfunding campaign is set to close on December 3rd.
Have a crowdfunding offering you'd like to share? Submit an offering for consideration using our Submit a Tip form and we may share it on our site!