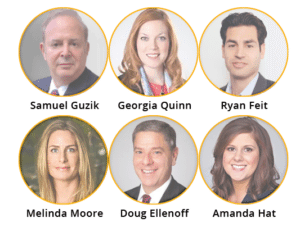 The NextGen Crowdfunding Conference has captured an important partner.  The Crowdfunding Professional Association (CfPA) has signed up to co-sponsor the inaugural gathering that is scheduled to take place in November.
Noted securities attorney Sam Guzik, who is the CfPA President as well as a Crowdfund Insider Senior Contributor, stated;
"Recent regulations from the Securities and Exchange Commission offer emerging business new ways to raise money via equity crowdfunding. I have been a securities attorney for more than 35 years and there has never been a more exciting time for small businesses that want to raise capital."
Title II of the JOBS Act and Title IV (Reg A+), two investment crowdfunding exemptions, are both seeing growing interest from issuers.  With Title III, retail crowdfunding rules announced this week, the pace will only quicken as issuing companies leverage the new regulations.  NextGen wants to create a forum to discuss the "game-changing" way everyday investors may now fund startups and emerging businesses.
"We created this inaugural event to help entrepreneurs and investors better understand the new crowdfunding rules that became effective on June 19, 2015. I know how founders and new investors both want to be on the cutting edge of new opportunities. I believe that equity crowdfunding will have many transformative impacts from helping startups and investors to spark a new economy," said Aubrey Chernick, founder of NextGen Crowdfunding.
Many industry leaders are expected to present at the event, including:
Sam Guzik – Guzik & Associates
Doug Ellenoff – Ellenoff, Grossman & Schole
Ron Miller – CEO of StartEngine
Georgia Quinn – CEO of iDisclose and Crowdfund Insider Senior Contributor
Dr. Richard Swart – UC Berkeley
Ryan Feit – CEO of SeedInvest
Rick Smith – MD of Crosscut Ventures
Robert Tercek – Futurist & TEDx Speaker, Author
The event takes place on November 19th and will also feature a crowdfunding pitch competition.