Renren Inc. (NYSE: RENN) ("Renren" or the "Company"), a real-name social networking internet platform in China, announced on Tuesday  it has completed an additional $150 million preferred stock investment in Social Finance Inc. ("SoFi"), a San Francisco-based online lending company. Renren has been an investor of SoFi since 2012.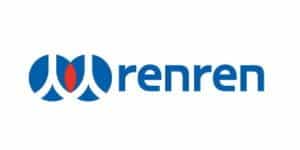 SoFi has over $4 billion dollars in loans issued and is seeking to transform financial services for financially responsible consumers with student loan refinancing, mortgages, mortgage refinancing, and personal loans. The company offers individual and institutional investors the ability to create positive social impact in the communities they care about while earning compelling rates of return.Renren intends to obtain up to $130 million loans from several financial institutes to partially finance this additional investment in SoFi.
Last month, an open letter published by a group of shareholders stating the true value of RenRen is more like $6.72 per share. A dramatic increase over the existing offer.  The letter demands the Board of Directors reject the offer as it is paltry.
"Our analysis concludes that the Offer undervalues the sum of the parts by roughly 40% and discounts tremendous value not accounted for in both its balance sheet and operating assets. Moreover, the low ball offer removes any possibility of Renren shareholders realizing the potential of its promising VC portfolio of over 25+ companies and $500MM of "at cost" investments, some of which are likely to realize windfall profits."
Renren currently owns:
18.5% of SoFi at a cost of $89 million
14.72% of Lending Home at a cost of $65.83 million
35.6% of Fundrise at a cost of $17.18 million
According to the letter, RenRen has $260 million dedicated to Fintech.