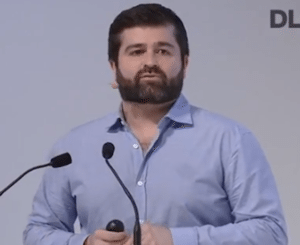 Indiegogo founder and CEO Slava Rubin has consistently expressed interest in shifting his platform to allow securities to be transacted under new exemptions enacted by the JOBS Act of 2012. Today, Rubin reaffirms its intent to allow non-accredited investors to purchase equity in SMEs – as the SEC announces final rules for Title III retail crowdfunding.
"Our mission at Indiegogo has always been to democratize funding and I was honored to be at the White House when President Obama signed the JOBS Act," states Rubin. "All of us at Indiegogo are excited that the SEC is formally expanding the way in which everyone will be able participate in the entrepreneurial ecosystem through the amazing power of crowdfunding. We're now exploring how equity crowdfunding may play a role in Indiegogo's business model."
The removal of the audit requirement and incorporation of curation will most certainly make it easier for Indiegogo to launch an equity crowdfunding platform.