The Future of Banking is Online. Tech Titans Want to Lead the Way as Financial Innovation Now Coalition Announced.
All financial services are being turned upside down as the relevance of brick and mortar locations and surly customer service representatives is diminishing.  Big tech, including Apple, Google, PayPal and Intuit, have joined forces to lobby Washington, DC, to make certain the policy-makers don't muck things up.  Announced today, the foursome have revealed the creation of "Financial Innovation Now", an advocacy group that seeks to foster greater innovation in financial services.
"Innovation is coming to financial services, and now is the time for Washington to help enable a modern financial system that is more accessible, affordable, and secure," said Brian Peters, Executive Director of Financial Innovation Now. "This alliance of remarkably innovative companies brings a new voice to Washington's financial conversations, and we look forward to engaging on a wide range of opportunities. Whether it is protecting consumers, growing small businesses, or promoting financial literacy and savings, Financial Innovation Now wants policymakers to understand how new technologies can help solve today's policy challenges."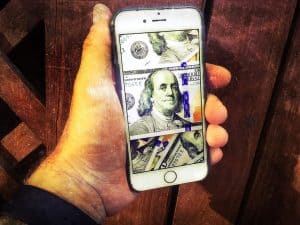 The coalition should not come as much of a surprise as consumers have grown comfortable using smartphones to pay for purchases and shop online. The combined group of tech companies hold a repository of hundreds of millions of consumer's financial information. It is just one step further to see Apple become a bank and Google to provide investment services. The new entity is of the belief that financial innovation will empower consumers by improving access to financial tools and services; increasing convenience and ease of use; and helping users save money and lower costs. Simultaneously small business will benefit as sophisticated services can move online and tedious encounters with a local bank branch can disappear.
Financial Innovation Now states it will promote policies that aim to: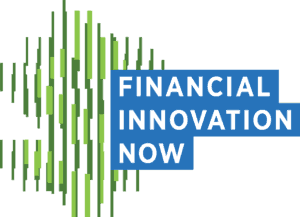 Realize trust and safety of new technologies
Leverage technology to reduce barriers and enhance access for the underserved
Enable real-time payments clearing processes
Expand the online marketplace for consumer and small business lending
Unlock the power of financial applications
"The regulatory environment must allow these new innovations to enter and compete in the marketplace," said Peters. "We look forward to working with policymakers to promote the adoption of new services, many of which are already bringing significant benefits to consumers and small businesses today."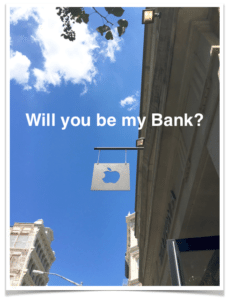 Of course, the risk is that entrenched market participants use their political might and pocketbook to block innovation.  We have seen this occur in the past where a dominant player (or several) leverages their relationships on Capitol Hill to crush competition. That's how things work at times.
We are already seeing a similar evolution taking place in China. This is largely due to the fact that only a few slow moving state banks dominate the financial sector. Meanwhile, the population manages much of their financial services on their smartphones. For the Chinese economy to grow, access to capital and consumer services must be more robust -and tech giants like Alibaba are leading the way.
Let's see how the US regulators and elected officials react.