Two UK councils have partnered with peer to peer lending platform Funding Circle on a £2 million deal designed to assist local businesses access capital.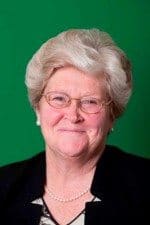 Babergh and Mid Suffolk Councils will commence lending via Funding Circle this week.  Each council will channel £1 million for local SMEs while using the returns to "protect public services". The two groups expect to lend in tranches of £100,000 each.  According to a statement provided by the partnership, about half of each funding round will go to help local businesses across Essex, Norfolk and Suffolk.
"This investment highlights our diversified approach to investing and our agreement with Funding Circle, with their proven ability to grade risk, provides us with more control over the types of return we might expect. This allows us to operate in a responsible and prudent manner, while seeking high returns which can be used to protect and improve public services," stated Babergh Council Leader Cllr. Jennie Jenkins.
This is not the first partnership by Funding Circle with local councils. To date, Funding Circle has partners with 16 other local authorities that lend via the P2P platform, including Lancashire, Leicestershire, Lambeth and Camden Councils.  The partnership is described as a method to protect local services and "balance the books" through new ways of raising money.
Cllr. Derrick Haley, Leader of Mid Suffolk District Council explained that using Funding Circle allowed them to determine which businesses to support locally.
"We are both very focused on sustainable economic growth by boosting jobs and businesses and we believe that through investments of this sort we will be able to make a direct contribution to the long-term success of growing local companies."
Funding Circle is the largest online marketplace lending platform targeting small business in the UK. A business must have a minimum annual revenue of £50,000 and been in business for at least 2 years to be able to pass the credit process.  Over £900 million has been lent to over 11,000 UK businesses on Funding Circle.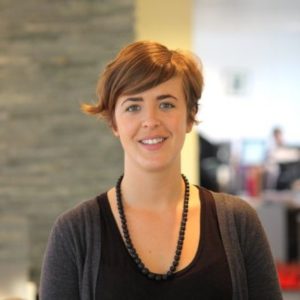 Funding Circle representative Natasha Jones described the relationship as part of a broader strategy to provide access to capital to SMEs – the sector of the economy that needs it most;
"This partnership is our largest so far with a local authority and shows the increasing appeal amongst councils to have a greater role in stimulating economic growth and employment in their area. Babergh and Mid Suffolk's investments bring the total direct lending from local authorities to just over £8 million. This will be a huge boost to businesses both in the local area and across the UK."
This announcement comes just as Funding Circle announced a new initiative to support SME's that export.  The "Exporting is Great" campaign, created in partnership with UKTI, seeks to support 100,000 businesses over the next few years.

Sponsored Links by DQ Promote