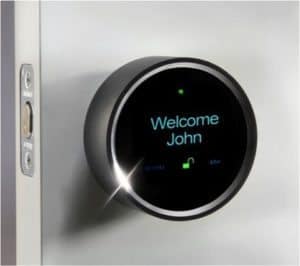 Goji first hit the radar when it ran a successful campaign on Indiegogo raising over $313,000 from more than 1250 backers back in 2013.  An entrant into the semi-hot smart lock category, Goji soon launched an equity crowdfunding campaign looking to raise $500,000.  The Fundable page, which is still visible, indicates that campaign closed having raised $800,000. But as the weeks turned to months and the months turned to years the promised smart locks never appeared. Yes, hope springs eternal as the company was claiming as recently as this past November locks would soon ship. But all hope was crushed today when an alleged email from founder and CEO Gabriel Bestard-Ribas explained that bankruptcy would be filed.
Hello ,
This is the hardest email I have ever written, but I need to let you know that Goji is going out of business. In the next few days you will receive a letter from our lawyer with the formal communication about this.
We've had several ups and downs since we started in 2013, and have overcome many technical challenges, but the most recent hurdle is insurmountable: our software development vendor closed their company. They were months behind schedule on our project, and we had gown increasingly concerned that they were not going to be able to complete the work within an acceptable time frame and budget. We met with them to discuss the situation, and a few days later they abruptly closed the business, laying off all of their employees and bringing our product development efforts to a halt.

Now we are facing not only the large delay in delivering Goji, but also the immense challenges of replacing a team of nearly 20 engineers, bringing that new team up to speed, and actually finishing the work. This situation has been more than what our company can endure at the development, reputation, and financial fronts. Given this situation, our legal team has advised us that bankruptcy is our only option.
I want to thank you for all your help, support, and patience while we worked to bring Goji to market. You were a part of our dream to build Goji, and now it has to come to an end due to this unfortunate situation.
All I can say is that we fought with all our heart until the last minute. We are so thankful that you have stood with us, and we are deeply sorry for this final outcome.
Please expect another correspondence from our bankruptcy attorney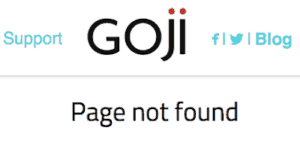 For the few remaining backers that held hope of ever receiving a Goji lock, or at least a refund, the email must have been a bittersweet validation of what they probably expected.  Posts by the jilted supporters on both Facebook and the Indiegogo page quickly cropped up.
Crowdfund Insider had emailed Goji back in August and received a response.  The support personnel offered to provide a refund – if requested. Again in November, we contacted Goji, this time it was pure silence.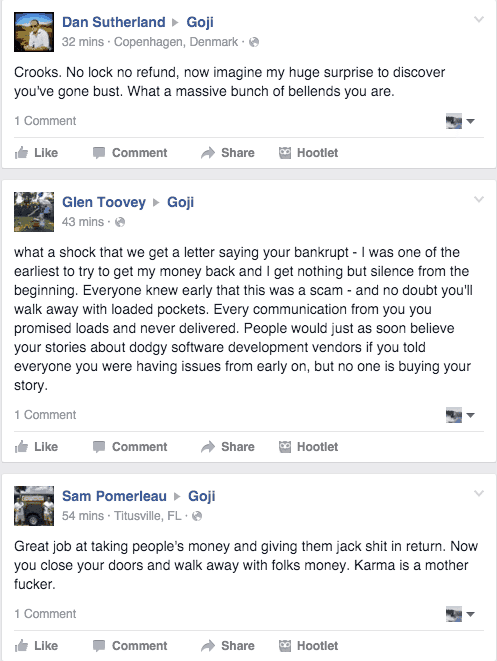 The signs of a failed project were there from the start. Ongoing communication for Indiegogo backers was pretty much shit.  It is a bit surprising Goji was able to win the backing of equity investors – but then they probably banked on all the partnerships and press accolades. You can read them all here.
For disgruntled supporters there is already a Facebook page called, "Where's Our Lock". Over 90 people have signed up as of today.
The organizer explained:
"Our next step is to write the lawyer and keep an eye out for the bankruptcy filing. Once it is filed, we can petition the court to include repayment of investors in the bankruptcy. Goji outright lied to us. Told us for months everything was fine and that the lock was expected to ship. Not once did they communicate there were issues that would cause the company to fail. They also told many of us for month we would receive a refund that never materialized. Even with a bankruptcy we can still sue for misuse of funds."
Best of luck.

UPDATED: The bankruptcy filing may be viewed here.

Have a crowdfunding offering you'd like to share? Submit an offering for consideration using our Submit a Tip form and we may share it on our site!

Sponsored